The Medicare Care Choices Model will Permit Hospice Palliative and Curative Care
(March 24, 2014) With its new Medicare Care Choices Model, the Centers for Medicare & Medicaid Services (CMS) will permit Medicare beneficiaries to receive palliative care from eligible hospice providers while also receiving curative services from their traditional provider.  CMS will then assess whether receiving both hospice and curative services improves a beneficiary's quality of life and care, increases patient satisfaction, and reduces Medicare expenditures.
I. Background and Purpose of the Medicare Care Choices Model:
Under current regulations, Medicare beneficiaries must forgo curative care in order to receive access to palliative and supportive care provided by hospices. However, according to Medicare claims data, only 44% of Medicare patients elect to use the hospice benefit at the end of life, and most of these beneficiaries only use the benefit for a short period of time.
Under the new Medicare Care Choices Model initiative, CMS will allow Medicare beneficiaries who qualify for hospice benefits to elect to receive the palliative care provided by a hospice provider while also continuing to receive services from their curative care providers.  CMS will then analyze whether access to both services results in improved quality of care, patient and family satisfaction, and whether there are any effects on use of curative services and the Medicare hospice benefit.
II. Eligibility to Participate in the Medicare Care Choices Model:
Patients who may participate in this new program include those who are eligible for the Medicare Hospice Benefit and dual eligible beneficiaries re-enrolled in traditional Medicare and eligible for the Medicaid hospice benefit.  Furthermore, Medicare and dual eligible beneficiaries must not have elected the Medicare Hospice Benefit (or the Medicaid hospice benefit) within the last 30 days prior to participating in the initiative and satisfy all the eligibility criteria listed in the Request for Applications.
More importantly, participation is limited to only those beneficiaries with advanced cancers, chronic obstructive pulmonary disease, congestive heart failure and HIV/AIDS.  CMS expects to cover at least 30,000 Medicare and Medicare/Medicaid dual eligible beneficiaries with these conditions over a three-year period.
Eligible hospice providers will come from a pool of at least 30 rural and urban hospices selected by CMS.  CMS will reimburse these hospices a $400 per-beneficiary/per-month fee to furnish services available under the Medicare hospice benefit for routine home care and inpatient respite levels of care that cannot be separately billed under Medicare Parts A, B, and D.  Notably, these services must be available 24/7, 365 calendar days per year. Providers and suppliers furnishing curative services to beneficiaries participating in the Medicare Care Choices Model will be able to continue to bill Medicare for reasonable and necessary services.
"The Medicare Care Choices Model empowers clinicians and patients with choices.  Specifically, clinicians, family members, and caregivers in this model will no longer need to choose between hospice services and curative care," said Patrick Conway, M.D., deputy administrator for innovation and quality and CMS chief medical officer
III.  Application Process to Participate in the Medicare Care Choices Model Initiative:
Any hospice providers who may be interested in participating in the new Medicare Care Choices Model must submit its application no later than June 19, 2014.  The application form and additional information, including hospice eligibility criteria, are available here.
IV.   Final Remarks:
The hospice benefit is intended for Medicare beneficiaries who have an expected lifespan of six months or less. However, as noted above, most beneficiaries do not elect to receive hospice care until their last remaining days.  Beneficiaries may be continuing to pursue traditional curative care in hopes that this treatment will extend their life.  The new Medicare Care Choices Model will allow CMS to analyze whether beneficiaries will pursue hospice care earlier, potentially increasing their satisfaction and hoping to control Medicare costs.
Eligible beneficiaries and hospice providers should assess whether they wish to participate in this new program.  The deadline for applications is only a few months away.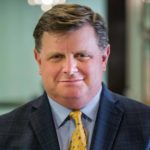 Robert W. Liles, Esq., serves as Managing Partner at Liles Parker, Attorneys & Counselors at Law. Liles Parker attorneys represent health care providers and suppliers around the country in connection with Medicare audits by ZPICs and other CMS program integrity contractors.  The firm also represents health care providers in HIPAA Omnibus Rule risk assessments, privacy breach matters, State Medical Board inquiries and regulatory compliance reviews.  For a free consultation, call Robert at:  1 (800) 475-1906.