Physicians Warned About Improper DME Marketing Schemes
 (March 26, 2014): Medical directors from the four Durable Medical Equipment Medicare Administrative Contractors (DME MACs) recently issued a joint open letter to doctors warning about various improper DME marketing schemes perpetrated by DME suppliers. The DME MACs are responsible for processing Medicare Durable Medical Equipment, Orthotics, and Prosthetics (DMEPOS) claims for a defined geographic area or "jurisdiction." CMS has established four DME MAC jurisdictions that perform numerous functions on behalf of Medicare beneficiaries and establish relationships with suppliers of DMEPOS. Currently, the four DME MAC jurisdictions include the following companies and their medical directors:
NHIC, Corp. – Paul J. Hughes, M.D.
National Government Services – Stacey V. Brennan, M.D., FAAFP
CGS Administrators, LLC – Robert D. Hoover, Jr., M.D., MPH, FACP
Noridian Healthcare Solutions – Eileen M. Moynihan, M.D., FACP, FACR.
I.

   

"Dear Physician…" Letter Outlines Improper DME Marketing Schemes:
Earlier this month, the four DME MAC medical directors jointly published a "Dear Physician" letter outlining various DME improper marketing schemes used by DME suppliers to solicit physician business. The medical directors highlighted the three most common complaints they received from physicians:
Unsolicited orders for medical equipment or supplies, often with wording such as "We received a call from your patient Jane Doe who wants you to order…" and then lists multiple items on a pre-printed order for you to approve.
Advertisements that Medicare will provide you with payment for referrals of patients.
Pre-completed medical necessity forms with instructions to just "Sign and Date Here."
The letter strongly emphasizes that doctors "are under no obligation to support or justify these supplier solicitations" or to sign orders for items not initiated by the doctor or that were provided by the supplier without prior consultation. If physicians suspect any abuse, letter provides both a website and phone number for physicians to contact. Finally, the medical directors seek the following assistance from physicians:
Pay careful attention to orders that cross the physician's desk that asks for a signature. Before signing, a physician should ask his or her staff to provide the patient's medical record so that it can be reviewed before signing an order;
Be skeptical with unsolicited orders for patients no longer in the physician's practice or whom the physician has not seen in a long period of time; and
Ensure that the physician documents in the patient's medical record the medical justification for any item of DME ordered for that patient. Doctors should also keep a record of the DME item that has been ordered for that patient, similar to what is done with regards to a patient's medication list.
II.

   

Final Remarks:
Over the last year, the Centers for Medicare & Medicaid Services (CMS) has tightened the requirements related to physician documentation of DMEPOS orders.  Specifically, under Medicare's Learning Network (MLN) Matters Number MM8304, a physician must now document that a physician, nurse practitioner (NP), physician assistant (PA) or clinical nurse specialist (CNS) performed a face-to-face encounter with the patient before a DME order may be made.  Furthermore, this face-to-face encounter must occur within the six months before the order is written for the DME. This latest letter from the DME MACs' medical directors providers another reminder for DME suppliers to assess their policies and practices in this field of health care.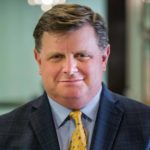 Robert W. Liles, Esq., serves as Managing Partner at Liles Parker, Attorneys & Counselors at Law.  Liles Parker attorneys represent health care providers and suppliers around the country in connection with Medicare audits by ZPICs and other CMS program integrity contractors.  The firm also represents health care providers in HIPAA Omnibus Rule risk assessments, privacy breach matters, State Medical Board inquiries and regulatory compliance reviews.  For a free consultation, call Robert at:  1 (800) 475-1906.