Overview of ZPIC Program Integrity Functions.
(May 8, 2014): Healthcare providers choosing to participate in the Medicare program are increasingly subject to audit by private contractors working for the Centers for Medicare and Medicaid Services (CMS).  In recent years, Zone Program Integrity Contractors (ZPICs) have been especially active in their review and audit of individual physician practices, multidisciplinary clinics, home health agencies, hospices, skilled nursing facilities and durable medical equipment suppliers.  As discussed below, ZPIC program integrity audits are increasing in both number and scope around the country.  There are a number of audit-related functions that CMS has contracted with ZPICs to perform.  A list of the more frequent actions taken by ZPICs over the last are set out in this article.
 I.   Overview of ZPIC Program Integrity Functions:
Like their Program Safeguard Contractors (PSCs) predecessors, ZPICs were established by CMS to detect, deter, and prevent fraud, waste, and abuse in the Medicare program. Under the Medicare Prescription Drug, Improvement, and Modernization Act of 2003, seven program integrity zones were created and assigned to cover specific Medicare Administrative Contractor (MAC) jurisdictions. CMS hired ZPICs to perform a wide range of program integrity functions.  These functions include, but are not limited to: medical reviews, data analyses, and Medicare audits. While ZPIC program audits are similar in many ways to other Medicare audits, providers subjected to a ZPIC audit face a number of severe sanctions which greatly exceed the mere assessment of an alleged overpayment. It is therefore extremely important that you take proactive steps to better ensure that any Medicare services you are providing are medically necessary, properly documented, qualify for coverage and are accurately coded / billed to the government. Potential review and enforcement actions by ZPICs include:
Conducting a "probe" sample audit of your previously paid claims.
Conducting a larger, allegedly statistically relevant audit of your previously paid Medicare claims.  Depending on the circumstances, the ZPIC will typically extrapolate the damages identified to the entire universe of paid claims.
Conducting an unannounced visit and audit of your company.
Interviewing beneficiaries regarding the care they have received and whether the services were medically necessary (e.g. is the patient "homebound").
Placing your practice or organization on prepayment review.
Recommending to CMS that your Medicare payments be suspended.
Recommending to CMS that your Medicare number be revoked.
Making a referral to the Health and Human Services, Office of Inspector General (HHS-OIG) for potential investigation of civil or criminal liability.
Making a referral to the U.S. Attorney's Office (USAO) for possible investigation of civil False Claims Act violations or for criminal prosecution.
II.  How are ZPIC Audits Initiated?
Importantly, ZPIC reviews and audits do not randomly occur. In most instances, they are driven by the results of data mining analyses conducted by the contractor.  ZPICs also target providers based on complaints from disgruntled former employees, unhappy beneficiaries and competitors. A ZPIC may use data to detect high frequency of certain services as compared with local and national patterns, trends of billing, or other information that may suggest the provider is an outlier. Employee or beneficiary complaints to the Office of Inspector General hotline, fraud alerts, or even directly to the ZPIC can also trigger an audit. A Medicare Administrative Provider (MAC) or other contractor, as well as and law enforcement agencies, may alert ZPICs.
III.  What are the Primary Differences Between ZPICs and RACs?
Unlike Recovery Act Contractors (RACs), ZPICs are not paid on a contingency fee basis.  Instead, they competitively compete for one of the few ZPIC contracts that are periodically awarded. Additionally, they are eligible to receive "performance bonuses." Notably, ZPIC auditors are not limited to only auditing claims paid in recent years, Nor are they limited in the number of claims that may be audited or the number of documents that can be requested.  This "no-holds barred" approach can prove both burdensome and costly for providers who have been targeted by ZPICs.
IV.  Final Remarks:
With the graying of America, the number of seniors being treated by health care providers has steadily grown. As a result, Medicare beneficiaries constitute a large percentage of many providers' practices.  Moreover, many physician practices, home health agencies, DME companies and hospice companies almost exclusively care for Medicare beneficiaries at this time. It is therefore essential that providers develop and implement an effective Compliance Plan that has been designed to assist the provider in staying within the four corners of the law. The failure to do so can result in significant overpayments, being placed on prepayment review, suspension, or even criminal referral, if your organization is subjected to a ZPIC program integrity audit. Since these actions typically delay payment or place payment on temporary hold, a provider who greatly relies on Medicare income can quickly find that the practice has been forced into bankruptcy.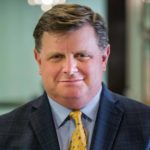 Robert W. Liles, Esq., serves as Managing Partner at Liles Parker, Attorneys & Counselors at Law.  Liles Parker  attorneys represent health care providers and suppliers around the country in connection with Medicare audits by ZPICs and other CMS program integrity contractors.  The firm also represents health care providers in HIPAA Omnibus Rule risk assessments, privacy breach matters, State Medical Board inquiries and regulatory compliance reviews.  For a free consultation, call Robert at:  1 (800) 475-1906.