Fed Up Over Burdensome RAC Appeals Process, Hospitals Sue HHS
(May 28, 2014)  Frustrated by an arduous Medicare administrative appeals process, three hospitals have joined with one of the nation's largest hospital associations in a federal lawsuit against The Department of Health and Human Services (HHS). The lawsuit seeks to compel HHS to meet the statutory deadlines for administrative review of Recovery Audit Contractor (RAC) claims denials for Medicare reimbursements.  The plaintiffs include The American Hospital Association, the Baxter Regional Medical Center in Mountain Home, Arkansas, Covenant Health, located in Knoxville, Tennessee, and the Rutland (Vermont) Medical Center.  Their complaint contends that "[l]engthy, systematic delays in the Medicare appeals process" are far exceeding the statutory timeframes.  As a result of the delays caused by the filing of an overwhelming number of RAC appeals by hospitals, all Medicare providers are being severely harmed.
I.     The Medicare Appeals Process:
In order to receive payment for their services, Medicare providers submit claims to HHS. These claims are then processed through the Centers for Medicare & Medicaid Services (CMS) and its Medicare Administrative Contractors (MACs). If a claim is denied, it is generally denied through a post-payment review process. Increasingly however, claims are also being denied before reimbursement occurs.
Under the post-payment review process, third party contractors will commonly scrutinize a provider's medical judgment. Through this practice, these contractors are generally overturning original payment decisions by claiming that certain services were not medically reasonable or necessary. Providers must then pay back the funds previously reimbursed even if a later review determines that the contractor's determination was incorrect.
Medicare providers can contest payment denials (whether pre-payment or post-payment) through a four-level appeals process within HHS.[1] Each level is governed by specific timeframes in which a decision must be rendered following receipt of the appeal. At the third level of the appeals process, providers have a right to have their claims reviewed by an Administrative Law Judge (ALJ) within the HHS Office of Medicare Hearings and Appeals (OMHA)[2]. ALJs are statutorily required to hold a hearing and render a decision within ninety (90) days from a provider's filing of its appeal with OMHA.[3]
III.     RACs Appeals Have Created a Massive Backlog in the Medicare Appeals Process:
Over the past few years, extraordinary delays in the Medicare administrative appeals process have effectively obstructed providers from challenging payment denials.  In fact, it is taking much longer than 90 days for ALJs to even docket new requests for an ALJ hearing, let alone render a decision.  Currently, there is a 20 to 24-week delay for a claim to get docketed.  This delay has allowed over 460,000 claim appeals to sit idly in the appeals process by the end of 2013. When a decision is finally rendered, the average time is 16 months after the appeal has been filed.  Over the last decade, HHS, through CMS, has implemented and expanded its Recovery Audit Program. Recovery Audit Contractors (RACs) are tasked with identifying and correcting improper payments through the detection and collection of overpayments made on claims of health care services provided to Medicare beneficiaries.
However, RACs have become increasingly aggressive with their pre-payment and post-payment review and are incentivized to do so.  RACs are paid based on the amount of Medicare reimbursement they recover from providers for "improper" payments. Aggressive and widespread auditing activity by the RACs predictably has affected the number of hospital claim appeals. In fiscal year 2009, the last full fiscal year before the permanent RAC program was instituted, there were 35,831 appeals filed with OMHA for ALJ review. In fiscal year 2013, after the RAC program had been fully implemented, 384,651 appeals were filed—more than a tenfold increase in only four years.[4]
To add to this problem, OMHA announced in December 2013 a moratorium on assignment of provider appeals to ALJs for at least the next two years.  This moratorium will only further exacerbate the problem as new appeals are filed and old ones never get heard. There are 15,000 new appeals filed each week and as of February 12, 2014, there are over 480,000 claim appeals awaiting assignment with OMHA.  As a result, some providers could wait up to five years to get decisions on routine payments because of a massive backlog in the appeals process that has been created by the aggressive post-payment review program known as recovery auditing.
IV.     Impact of the Backlog in the Medicare Appeals Process:
In their complaint, the hospitals contend that they are suffering financially from HHS' refusal to render appeals in its statutorily-mandated manner. A denial at the pre-payment process means that a hospital never receives payment for the value of the services provided. A post-payment denial reflects that a hospital must repay the amount initially reimbursed before an appeal may ever be considered by an independent arbiter.
This deprivation of funds has created "a profound problem." These funds could be used to render better patient care or to sustain the hospital's infrastructure necessary to provide acceptable patient care.  For example, the complaint indicates that "[t]he delays in the appeals process have had a crippling effect on Baxter's cash flow. Funds tied up in appeals are funds that cannot be used to meet Baxter's essential needs."
Covenant claims that it has "considered whether, in light of the severe ALJ delay, it is financially prudent" for it "to continue to offer the full scope of rehabilitative services to the entire population of patients it currently serves." Plaintiff Rutland has also had to "implement a number of cost-cutting measures" due to the delays in order to accommodate its cash flow problems.
VI.     Final Remarks Regarding RAC Appeals and ZPIC Appeals:
The stakes are high for hospitals and other Medicare providers due to this onerous delay in the RAC appeals process. Billions of Medicare reimbursements hang in the balance and may otherwise not be able to be used to provide adequate patient care.
Has your hospital, practice, Home Health Agency, Hospice, DME Company, or PT / OT / ST Clinic been audited by a RAC or Zone Program Integrity Program (ZPIC)?  Just because there is a severe delay in the appeals process does not mean that RACs will not continue to target providers in pre-payment and post-payment audits.  It may only be a matter of time before your practice is negatively burdened by a RAC audit.  Despite your best efforts to follow Medicare's directives, your organization may still be placed on prepayment review or subjected to a full-blown post-payment audit.  Should you receive a request for records from a RAC or ZPIC, being prepared (in advance of receiving an audit letter) can greatly assist your efforts to show that the care and treatment services you are providing do, in fact, qualify for coverage and payment.  If you have any questions or concerns regarding any ongoing – or future – RAC or ZPIC audit, please do not hesitate to give us a call. We would be more than happy to assist you with your compliance needs.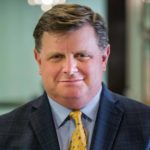 Robert W. Liles, Esq., serves as Managing Partner at Liles Parker, Attorneys & Counselors at Law.  Liles Parker attorneys represent health care providers and suppliers around the country in connection with Medicare audits by ZPICs, RACs and other CMS program integrity contractors.  The firm also represents health care providers in HIPAA Omnibus Rule risk assessments, privacy breach matters, State Medical Board inquiries and regulatory compliance reviews.  For a free consultation, call Robert at:  1 (800) 475-1906.
---