(April 2, 2018):  Our nation's demographics are changing.  In less than 20 years, it is estimated that for the first time in country's history, the number of individuals over the age of 65 will exceed the number of children.[1] These increases are already being seen in our rapidly expanding Medicare healthcare benefit program.  At last estimate, Medicare Administrative Contractors (MACs) processed an estimated 1.2 billion claims on behalf of America's seniors.[2]  As the Medicare program has grown, the Centers for Medicare and Medicaid Services (CMS) has employed a variety of different claims audit mechanisms to better ensure that the Medicare Trust Fund is protected from waste, fraud and abuse.  The Provider Self-Audit Validation and Extrapolation (PSAVE) pilot program is among the agency's most recent efforts to protect the integrity of the Medicare program.  An overview of the PSAVE pilot program is set out below.
I. Providers and Suppliers Currently Subject to the PSAVE Pilot Program:
In November 2017, Noridian Healthcare Solutions LLC (Noridian), the MAC for Jurisdiction F, and CMS launched a pilot Medicare claims self-auditing program. Jurisdiction F is comprised of Alaska, Arizona, Idaho, Montana, North Dakota, Oregon, South Dakota, Utah, Washington, and Wyoming.[3] When announced, the program was touted as a way to provide long term educational benefits to Medicare providers, while also granting "immunity" from further audit of Medicare claims by both the provider's MAC and from the Recovery Auditor (RA) contractor assigned to the provider. Is your practice likely to receive an "invitation" to conduct a self-audit of its claims?  Let examine the pilot program in more detail to find out:
II. Why Was Your Practice Invited to Participate in the PSAVE Pilot Program?
While Noridian claims that the PSAVE pilot program is open to almost any Medicare Part B healthcare provider, invitations to participate where not sent out to all of the Medicare participating providers in Jurisdiction F. Instead, data analytics were used to identify providers with abnormal billing or coding practices, based on the audit findings of  Comprehensive Error Rate Testing (CERT) postpayment review data.  Initially focusing on only a limited number of medical specialties, providers with irregular billing patterns  were first chosen by Noridian to "test" the PSAVE pilot self-auditing program. Primarily relying on sophisticated data mining techniques, Noridian has identified certain Part B providers with questionable billing practices and invited them to participate in the PSAVE pilot program.[4]  If your practice was invited to participate in this pilot self-auditing program, this practice is an outlier and will likely be subjected to an audit, whether it chooses to participate in the PSAVE pilot program or not.
III. How Does the PSAVE Pilot Program Work?
At the outset, it is important to keep in mind that if your practice was invited to participate in the PSAVE pilot program, your billing practices have been found to be aberrant by a CERT contractor.  As an outlier, your practice's Medicare claims for reimbursement have been targeted for audit.
Potential PSAVE pilot program participants were sent (or will be sent as the program expands) a notification letter by Noridian which included a sample listing of claims that the MAC has identified for inclusion in your self-audit.  In addition to the claims listing, Noridian's letter also specified the specific elements that it expected each provider to review in connection with the claims.  Importantly, Noridian's notification letter also included an "Appeals Waiver" form that it required participating providers to sign prior to being admitted into the pilot program.
• In exchange for participating in the PSAVE pilot program, Noridian notes that any claims covered by the audit would be immune from subsequent review and audit by the MAC and / or a Recovery Auditor.

• If a provider agreed with the terms of the PSAVE process, the provider was required to return the executed Appeals Waiver form to Noridian and assemble all of the documentation related to the "Education Sample" of claims listed in the MAC's letter. Importantly, the sample chosen by Noridian was meant to represent a statistically-relevant sample of the provider's universe of claims previously paid by the Medicare contractor.

• Upon receipt of the signed Appeals Waiver form, a 90-day period for the provider to review the Medicare claims at issue began.

• Prior to conducting the self-audit, Noridian required that each provider participate in a webinar on how the Education Sample of claims was to be reviewed.

• Participating providers then conducted the self-audit. The provider's findings (and the associated documentation) would then be submitted to Noridian for validation. It is important to note that the validation review may result in additional overpayments identified that may have been missed by the provider when the self-audit was conducted.

• After validating the self-audit findings, Noridian would then determine whether it was appropriate to extrapolate the identified overpayment to the universe OR merely base an overpayment on the sample of claims reviewed. It has our experience that Medicare contractors have the latitude not to extrapolate an overpayment if a provider's overall error rate is below a certain level (typically less than 10%).

• After extrapolating the overpayment identified, Noridian would then send the provider a letter identifying the overall amount of any extrapolated overpayment that may be owed.

• The provider would then be required to repay the identified overpayment within a timeframe set out in Noridian's notice letter.
IV. Benefits of Participation in the PSAVE Pilot Program:
Perhaps the greatest benefit of participating in the PSAVE pilot program is the fact that you are in charge and you are directly involved in the claims audit process.  As the audit progresses, you will be aware of any problems that may arise with your claims. In simplified terms, self-audits provide you with a significant degree of control over the process.  Nevertheless, just because you may exercise a significant degree of control over the audit process does not mean that you will be able to control the outcome of the audit. As with other self-audit / self-reporting programs administered by CMS and the Office of Inspector General (OIG), a provider's voluntary participation in the PSAVE pilot program allows a provider to present its view of the claims in the best possible light while positioning itself as a "Good Corporate Citizen."
 V. PSAVE Pilot Program Risk Issues:
While proponents of the PSAVE pilot program are quick to point out the educational value of participating in the program, a provider should exercise care before deciding to sigh-onto the program. For example, the Appeals Waiver signed can leave a provider vulnerable at the conclusion of the program, as there is no mechanism of contesting the overpayments that may be identified as owed by Noridian. To make matters worse, the validation review is a blind sample, meaning that the provider will not be fully aware of any potential claims errors until after the validation review has been completed by the MAC.   In some cases, Noridian may be willing to permit a provider to submit additional documentation before the MAC concludes its review of the documentation.  Since the right to file an administrative appeal of any Medicare overpayment has already been waived,  a provider is assuming a significant risk when participating in the PSAVE pilot program.
Additionally, PSAVE pilot program representations extolling the benefits of immunity from subsequent MAC and RAC audits (limited to the specific claims or extrapolated claims set  covered by the PSAVE audit) is somewhat misleading. The promised immunity from audit does not apply to Unified Program Integrity Contractor (UPIC) / Zone Program Integrity Contactor (ZPIC) audits, which are far more likely than MAC or RA audits for Medicare Part B providers. Moreover, neither CMS nor its contractors (such as Noridian) have the authority to waive liability on behalf of the OIG or the U.S. Department of Justice (DOJ).
VI. Risks Encountered When Opting-Out of the PSAVE Pilot Program:
Should you decide to decline Noridian's invitation to participate in the PSAVE pilot program, you need to keep in mind that the likelihood of being subjected to a compulsory audit by Noridian, the UPIC / ZPIC or even OIG is quite high.  Your practice's billing practices have already been identified as problematic.  If targeted in a future non-PSAVE audit, you will lose the ability to conduct a self-audit and any identified overpayment may still be subjected to extrapolation.  Nevertheless, should such an audit lead to unfavorable results, you will still retain the ability to avail yourself of Medicare's administrative appeal process.  As we have found when appealing an alleged overpayment on behalf of a Part B provider, the ability of a Medicare contractor to correctly conduct a statistical extrapolation of an identified overpayment varies widely from contractor to contractor.  When challenging an overpayment that has been assessed, we regularly challenge the statistical methodology and numerous other errors made by the contractor when it calculated extrapolated damages estimates based on the sample of claims reviewed 
VII.  Conclusion: 
How should you proceed? If your practice is invited to participate in the PSAVE pilot program, you need to carefully consider the risks of choosing to participate in the initiative.  The PSAVE pilot program is merely one of the most recent efforts by CMS to educate providers on their medical necessity, documentation, coding and billing obligations. Although the PSAVE pilot program may advance the agency's overall goal of reducing Medicare waste, fraud and abuse, there are other more effective, less invasive ways for your practice to integrate and encourage a culture of compliance in your organization.
Adherence to the requirements set out in a well-designed Compliance Program is perhaps a Part B provider's best approach that can speed up and optimize the proper payment of claims, minimize billing mistakes, and reduce the chances that an audit will be deemed necessary by CMS or one of its program integrity contractors.  The "sampling" of one's claims on a periodic basis to ensure that the services being billed to the Medicare program qualify for coverage and payment would squarely fall within the "Auditing and Monitoring"  element identified by OIG as one of the seven elements of a provider's effective Compliance Program.  A "GAP Analysis" of your practice will make it easier to identify any weaknesses in the provision, documentation and submission of your claims for reimbursement by the Medicare program.  If you identify an error when reviewing your claims processes, promptly taking remedial action can often minimize the size and scope of any overpayment that is identified.  The prompt repayment of any overpayments you may have received can also prevent Federal and State auditors from disrupting your practice and conducting their own assessment of your Medicare claims.  Additional risk areas to be considered when reviewing your claims include, but are not limited to:
What was the source of the referral for services provided by you or another member of your practice?
Do you or another member of your practice provide something of value in exchange for referrals?
Do you provide any gifts to patients?
Are your employees, agents and / or contractors been screened against all Federal and State lists of excluded parties?
Has the proper level of supervision been exercised in connection with each of the claims billed to Medicare?
Robert W. Liles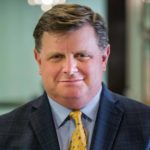 , M.B.A., M.S., J.D., serves as Managing Partner at Liles Parker, Attorneys & Counselors at Law.  Robert represents health care providers and suppliers around the country in connection with Medicare audits by UPICs, ZPICs, MACs, SMRCs and other CMS program integrity contractors.  Our firm also represents healthcare providers in connection with Medicare revocation, suspension and exclusion actions. For a free consultation, please call Robert at:  1 (800) 475-1906
[1] https://www.census.gov/library/stories/2018/03/graying-america.html
[2] https://www.hhs.gov/sites/default/files/dab/medicare-appeals-backlog.pdf
[3] https://www.cms.gov/Medicare/Medicare-Contracting/Medicare-Administrative-Contractors/Who-are-the-MACs-A-B-MAC-Jurisdiction-F-JF.html
[4] https://www.csmonitor.com/USA/Society/2017/0530/How-data-crunching-is-cutting-down-on-massive-health-care-fraud
(July 7, 2014): The Texas Medical Board (Board) investigates complaints against physicians, physician assistants, acupuncturists and surgical assistants. A Texas Medical Board complaint can be filed by a patient, a patient's family or a health care provider. On the average, the Board receives and evaluates over 7,000 complaints each year. The kinds of violations the Texas Medical Board finds from these complaints include inappropriate prescribing, incorrect diagnosis, and medical errors that may have resulted in patient injury.
I.  Is There Jurisdiction Over a Specific Texas Medical Board Complaint?
A Texas Medical Board investigation starts when the Board receives a complaint. After a complaint is received, staff analysts first determine whether the complaint is "jurisdictional," (whether or not the Board has jurisdiction over the complaint). The Texas Medical Board has jurisdiction over anyone with a Board-issued physician's license and violations which fall under the Medical Practice Act. Complaints that are non-jurisdictional may be referred to another agency.
II.  Informal Settlement Conference:
If the Texas Medical Board has jurisdiction, an investigation of the complaint begins to see if there is evidence sufficient to support a violation of the Medical Practice Act or the Board's rules. At this point, the Board generally requests records and information from the physician and checks to see if there are any past complaints against him. A physician should consult with an attorney prior to responding to a notification of a complaint against him and should not respond to a request for records until obtaining legal advice.
If the Board finds there is sufficient evidence of a violation, the case goes to Board's litigation section for an Informal Settlement Conference (ISC). The ISC process gives the physician an opportunity to respond to the complaint and show that his actions were proper. Prior to the actual conference, the physician is given notice of the allegations and the supporting facts. He may be asked to respond to written questions and is given the opportunity to submit information and evidence to the Board panel for consideration. He will also have the choice to either have the ISC determined solely by way of written information or by making a personal appearance before the Board panel. It is critical that the physician only responds after seeking legal counsel. An attorney may make the request that the conference be determined by written information and can manage further correspondence.
At the conclusion of the ISC, the panel either recommends dismissal of the complaint or finds that a violation occurred. If a violation is found, the panel recommends punishment and/or remedial action. The physician can accept the Texas Medical Board's findings and proposed actions or request the Board to file a complaint with the State Office of Administrative Hearings.
VII.     Final Remarks:
A Texas Medical Board investigation is a very serious matter that should be dealt with immediately upon notice. If a violation is found, the subject of the complaint faces risks including loss of his license. The process generally takes a long time, and knowing which documents to produce may be challenging. It is highly recommended that an attorney be retained to help. In addition to the investigation and gathering of evidence, counsel can advise the subject of the risks and benefits of a personal appearance ISC as opposed to an ISC based on written submission. This is one of those matters where absence of counsel has an adverse impact on the sanctions imposed in the event of a violation.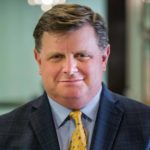 Robert W. Liles, Esq., serves as Managing Partner at Liles Parker, Attorneys & Counselors at Law. Our Firm's attorneys represent health care providers around the country in connection with both regulatory and transactional legal projects. For a free consultation, call Robert at: 1 (800) 475-1906.
(October 19, 2012): This article addresses the case where an individual or "natural person" owns an interest in a Medicare health care provider which is incorporated[1] under the laws of a state, as a corporation, limited liability company, limited partnership, or  another type of legal person. The individual may be a shareholder, member, limited partner, or some corresponding term for an owner of the company, but in all these cases the common factor is limitation of liability of owners.  Owners of providers facing ZPIC or other Medicare contractor audits or appealing an overpayment demand often ask what risk they face of being held personally liable for the overpayment claims, or otherwise punished personally, if their appeals are unsuccessful.
I.  Hypothetical Case:
The hypothetical situation addressed here is a common one, namely a provider organized as a corporation or LLC (the "Company") with one or more individual owners (i.e. individual shareholders or members) is enrolled with Medicare, has provided services to Medicare beneficiaries over a substantial period of time, and has received payments from one or more Medicare contractors. Then, a ZPIC or similar contractor selects the Company for post-payment audit. After reviewing a sample of records, the contractor determines that overpayments have occurred and issues an audit results letter assessing an amount claimed to be overpaid in the sample, and an extrapolated (much larger) amount deemed to be overpaid in all of the Company's Medicare receipts during the period under review. The Medicare Administrative Contractor (the "MAC") then makes a written formal demand for refund by the Company of the extrapolated amount.
Our hypothetical assumes the Company either fails to appeal the above overpayment determination (referred to as an "Initial Determination"), or appeals and loses. Either way the Company owes the full extrapolated amount to CMS, plus interest from the date of the formal demand by the MAC. Assume further that this sum amounts to several years' gross revenues for the Company; and it has no means to repay it. The MAC begins recoupment from payments of new Medicare billings by the Company, and the Company shuts down as it exhausts its funds available to cover payroll and operating expenses. Finally, assume (as is commonly the case) that the Company has no significant assets which CMS can seize and liquidate to satisfy the overpayment.
Given the above, the question presented is whether the individual owner or owners of the Company are on the hook for the unpaid amount of the CMS overpayment claim? Are other provider entities owned by the same individuals on the hook? Phrased another way, under what circumstances can CMS or its contractors lawfully collect the above overpayment from the individual owners or their other provider companies? And what other sanctions can the Government apply against the individuals and affiliates in such a case?
II. Concept of Limited Liability:
In the US and most Western legal systems the concept of incorporation of a business is available to shield its owners from claims for the business's debts. This is the concept of limited liability, meaning the owners' personal liability for the debts of the business is usually limited to the amount of the capital they have invested in it. If the business owes money to a creditor, the creditor will have recourse to the business, meaning the money and other assets the business itself owns. In this way, the creditor can collect the capital the owner has bound up in the business; but the creditor has no right to make the owner pay from his own assets.
III. Threshold Rule of Limited Liability; Exceptions and "Piercing the Corporate Veil":
The general rule of limited liability applies to CMS and its contractors when dealing with shareholders of incorporated health care providers, just as it does to other creditors. No statute or case law makes owners of incorporated Medicare health care providers personally liable for their companies' debts to CMS, except in certain very narrow circumstances which apply to all debtors and creditors. And nothing about the health care industry makes these circumstances more likely to arise than in other industries.
The principal exceptions to the rule of limited liability of shareholders are collectively known as piercing the corporate veil. Under certain circumstances, courts will allow creditors of an insolvent corporation, LLC or other legal entity to reach through the corporate structure and collect their debts from shareholders or similar owners. Numerous factors have been cited by courts to justify imposing liability of shareholders for corporate debts, and an exhaustive discussion of this topic is beyond the scope of this article; but common examples of circumstances which can justify veil piercing are as follow:
(a) Defective Incorporation. Failure to meet legal the statutory requirements for organizing the corporation or LLC can and will result in shareholders being liable for corporate debts. A better statement of this rule is that, without compliance with the requirements for incorporation, no corporation ever exists in the first place to shield the shareholders from liability.

(b) Ignoring the Separateness of the Corporation. Entering into contracts and otherwise transacting business variously in a corporate name and an individual name can justify piercing the corporate veil. Likewise, commingling corporate and individual assets, or transferring assets without formalities between company and owner, or company and sister company, can give the same result.

(c) Significant Undercapitalization. A requirement of incorporation is injecting money or other capital into the new company reasonably sufficient to pay its expected debts. Failure to do this is called undercapitalization, and is grounds to impose liability on the shareholders. The adequacy of capital, however, is judged at the time it is injected, not when the liability arises, and courts tend to defer to any good-faith estimate of how much capital will be needed, so undercapitalization is normally difficult to prove.

(d) Excessive Dividends or Other Payments to Shareholders. When owners are actually working for a corporation they can in most cases pay themselves whatever compensation is even remotely fair, as long as it is clearly characterized as salary or wages. Dividends and other non-compensation distributions, however, are judged very differently, and can safely be taken out by shareholders only to the extent of profits. When shareholders take non-compensation distributions in excess of profits, they constitute a return of capital and can give rise to an undercapitalization claim by any corporate creditor who is subsequently not paid[2]. If such distributions are made when the corporation is actually insolvent, the creditors' claims against the shareholders will be almost impossible to defend.

(e) Misrepresentation and other Unfair Dealings with Creditors. Dishonesty and false statements to corporate creditors, asset concealment and other deceptive practices, can make shareholders liable for corporate debts.

(f) Absence or Inaccuracy of Records. If corporate records go missing or prove to be inaccurate, they can form a basis to pierce the corporate veil, especially if they hinder a creditor's collection efforts against the corporation.

(g) Failure to Maintain Ongoing Legal Requirements. Each state's statutes impose annual franchise fees and various report-filing requirements on corporations and similar entities. Although these have generous grace periods and cure provisions, if they are neglected long enough, the corporation or LLC will legally cease to exist and shareholder liability will result[3].
Given any of the above fact circumstances, CMS and its Medicare contractors can seek to pierce the Company's corporate veil and collect the overpayment from the Company's owners in our hypothetical. These circumstances however are not typical for health care providers, and are easily avoided. Veil piercing depends on facts which by their nature are difficult to prove in a court of law, often involve subjective judgments, and in most cases are subject to dispute. The burden of proving the facts is always on the creditor. Correspondingly, courts tend to disfavor veil-piercing claims and narrowly construe the applicable law, so veil piercing has a reputation as a difficult remedy to invoke successfully.
IV.  Rules in Bankruptcy:  
While CMS does enjoy certain advantages and unique rights under US Bankruptcy laws, this doesn't include any advantage over other creditors in reaching the pockets of shareholders of a bankrupt company.  A basic rule in Bankruptcy is that filing a petition automatically halts or "stays" all acts by creditors to collect debts which pre-date the petition[4]. Since 2005, this "automatic stay" has been ruled not to impair CMS's right to exclude providers from its programs[5]. Additionally, Federal case law appears to hold that the automatic stay does not prevent CMS and its contractors from recoupment against new Medicare billings by a provider in bankruptcy[6]. But no bankruptcy law gives Government health care programs special debt collection rights against shareholders of providers, so CMS and its contractors, like other creditors, can collect Medicare overpayments from shareholders and other owners of a bankrupt entity only in the Veil Piercing circumstances described above, which are narrowly-drawn and strictly interpreted against the creditor.
V.  Federal Agency Practice on Pursuing Individual Liability: 
Federal agencies are not as a rule aggressive in collection of their debt claims, and CMS is no exception.  For example, in government loan programs where shareholders are required personally to guarantee the debt, once corporate assets are exhausted in default cases, Federal agencies rarely pursue the guarantors' personal credit, and discourage their contractors and even private holders of Government-guaranteed loans from doing so. With this in mind, it should be no surprise that most Federal agencies seldom if ever seek to pierce any corporate veil[7]. As was noted, veil-piercing involves lots of gray areas and disputed facts and is hard to do successfully; and Government agencies are reluctant to risk the time and money required. Government agencies also fear the adverse publicity that regularly arises from collection efforts against individuals. While Federal authorities could be moved to pursue such remedies in an extreme case or under the glare of unusual publicity, they are otherwise unlikely to do so. In 30+ years of representing participants in Federal programs, I have never been involved in any case where such a remedy was sought against a client or any other individual.
VI. Successor Liability:
In our hypothetical, the individual owners won't be able to continue in the health care industry using the Company itself as a practice vehicle. They may wish to organize and capitalize another entity to provide the same or a similar type of services. In what circumstances can new entities organized by the owners after the Company's demise be held liable for the Company's overpayment obligation? This area of the law is referred to as successor liability, and it provides remedies which do indeed allow creditors to pursue the new entity in some cases. Like veil piercing, this remedy is an exception to the general rule of limited liability of corporate owners, is available to creditors generally in certain narrow circumstances, and is not specific to Government creditors or health care provider debtors.
Simply stated, successor liability flows from state statutes and state court case rulings which allow the creditors of a debtor company to collect their debt claims from another company to which one or more assets of the debtor have been transferred, if it is a successor to the original debtor. The exact circumstances which make the other company a successor vary from state to state. In most states the law gives a list of elements which can establish successor status, but uses a balancing test, meaning there is no hard and fast rule of which or how many elements have to be present to prove the claim. The creditor sues the transferee company to initiate such a claim, and the court hearing the case decides not only which elements are present, but also whether they are enough to make the defendant a successor[8]. But if a creditor can prove enough of them, it can make the transferee pay the debt.
Elements commonly listed to impose liability on the transferee of a debtor's assets include, (i) common ownership (whole or part) between the original debtor and the separate company; (ii) the transferee was established to hinder the creditors of the debtor; (iii) the original debtor and the transferee company provide the same goods or services; (iv) the same or recognizably similar company name or DBA; (v) same business location; (vi) same customers or customer sources; (vii) same officers or managers; (viii) same employees; and (ix) the transferee pays other debts of the original debtor, or states that it will do so. In most cases, one or two elements alone will usually be insufficient to establish liability[9].
Successor liability is not as uniformly disfavored in courts as is veil piercing, but remains uncommon in practice. Like veil piercing, it is rarely if ever used by Federal agencies and contractors. Whether any specific circumstances will make a transferee company liable as a successor to another is beyond the scope of this article; but asset transfers between commonly-owned companies occur frequently, and many not easily be identifiable as such to a non-lawyer. In our hypothetical, the Company's owners may be sorely tempted to use the same business location or same employees or managers in the new provider as in the Company, and may wish to have the new entity collect unpaid receiveables. Any of these steps could subject the new entity to the overpayment, or to any other creditor claim. Successor liability can be invoked against pre-existing entities under common ownership with the Company as well. Owners of health care providers having other companies which are subject to any Medicare contractor collection action need to avoid any such transfers scrupulously, and bear in mind that they can make their other provider liable in common for an overpayment claim.
VII.  Other Government Sanctions Against Owners and Affiliates for Non-payment by an Incorporated Provider:
 Pursuing owners personally for repayment of a provider's overpayment liability isn't the only sanction CMS and its contractors might logically seek to apply to punish non-payment. Excluding related persons and companies from health care program participation comes to mind. This could take at least 3 forms, each of which we will examine in turn.
(a) Exclusion of Individual Owners. The authority for HHS to exclude both companies and individuals from involvement in its health care programs has been established at the statute, regulation, and policy manual levels.  The basic authority for exclusion is granted to the Secretary of HHS under Sections 1128 and 1156 of the Social Security Act.[10]  These sections list all the grounds for which a party may be excluded[11]. Most of these sections are written so that if an entity commits acts which are grounds for exclusion, the owners are likewise at risk[12]. Most of the grounds for exclusion are not relevant here, such as conviction for felonies, or health care related misdemeanors. Three grounds for exclusion however are listed which relate to providers' services, namely submitting charges to any Federal health care program in excess of the provider's usual charges, furnishing services in excess of the needs of patients, and furnishing services of a quality not meeting recognized professional standards[13]. The lack of medical necessity grounds for denial which appear in most overpayment cases, corresponds to the furnishing services in excess of the needs of patients grounds for exclusion. So the question is whether lack of medical necessity of our Company's services is, in and of itself, valid grounds to exclude it, and therefore also exclude its owners?  These service-related grounds for exclusion are addressed in the Medicare Program Integrity Manual (the "PIM") in Chapter 4, Sec. 4.19. This section states that in order to prove such cases, the PSC and the ZPIC BI unit shall document a long-standing pattern of care where educational contacts have failed to change the abusive pattern. Isolated instances and statistical samples are not actionable. Medical doctors must be willing to testify.[14]  Only this service-related grounds for exclusion could plausibly be applied to the facts of our overpayment hypothetical, without serious wrongdoing being present beyond simple failure to repay. The contractor documentation in a typical post-payment audit would not appear to satisfy the PIM requirement of "document[ing] a long-standing pattern of care where educational contacts have failed to change the abusive pattern".  No practitioner at this health care law firm has seen exclusion attempted or threatened against the provider or its owners in a simple overpayment case. Accordingly, exclusion of the provider and its individual owner does not appear to be a substantial risk in our hypothetical situation.

(b)  Bars to Subsequent Applications.  In our hypothetical, the individual owners won't be able to continue in the health care industry using the Company itself as a practice vehicle. They may wish to organize and capitalize another entity to provide the same or a similar type of services.  If our hypothetical is extended to such a case, what are the risks that CMS and its contractors might punish the Company's failure to satisfy its proven overpayment demand, by barring the enrollment application of the owner's new provider entity? In order to bar a new provider owned or controlled by owners of our hypothetical defaulting provider, however, CMS and its contractors must be aware of the relationship between the 2 companies. So our initial inquiry must be whether the new-provider enrollment process will itself call the attention of CMS or its contractors to the relationship between the non-paying Company and the new applicant. This process is largely embodied in the enrollment application document. The current form of Medicare enrollment application for most incorporated providers, CMS-855A (07/11)[15] requires disclosure of any "Adverse Legal Actions/Convictions" of individuals with ownership or control of the entity (in Sec. 6), and so would clearly be required for the Company's owners in our hypothetical. The listing of adverse adjudications which constitute Adverse Legal Actions/Convictions is at page 16 in the CMS-855A, and includes most criminal convictions, state license and Government program revocations, suspensions, exclusions and debarments, and also 4. Any current[16] Medicare payment suspension under any Medicare billing number.
This form does not require the new applicant's owner to disclose the problems of the Company in our hypothetical, or even mention its existence, for 2 reasons. First, "payment suspension" is a very specific Medicare sanction, and usually not present in an overpayment demand case. Second, the disclosure is explicitly directed at the individual owner, and its wording does not extend it to other entities under the owner's ownership or control. The operative text at Section 6 is:
1. Has the individual in Section 6A, under any current or former name or business identity, ever had a final adverse legal action listed on page 16 of this application imposed against him/her?
New program developments in Medicare, however, may change the above situation and extend required disclosures to entities under common ownership or control with new applicants. In the HHS OIG Work Plan for FY 2012, under Part IV: Legal and Investigative Activities Related to Medicare and Medicaid, there is an item captioned Providers and Suppliers with Currently Not Collectible Debt.
VIII.  Conclusion:
In sum, the established legal rule of limited liability of owners of incorporated businesses appears to be alive and well in the Medicare service provider area, and Federal agencies and their contractors by and large respect it. The separateness of legally-distinct incorporated businesses under common ownership also remains in effect. These rules however have significant exceptions.
Owners of incorporated health care provider entities, absent some written agreement to the contrary, are insulated from personal liability for overpayment obligations owed by their companies to Federal health care authorities by the same state laws which insulate them from their companies' other debts. Generally, Federal health care laws do not change these rules. If your company's assets are insufficient to satisfy its debts, procedures exist for Federal claimants (like other creditors) to try to reach through your company and pursue your personal credit to satisfy their claims. But this requires a lawsuit to be filed against you personally; and the laws of the states specify only certain narrow circumstances where they can be successful. Accordingly, creditors rarely try to "pierce the corporate veil", and this is probably more true of Federal creditors than private ones.
The most likely situation where an insolvent provider's creditor can successfully reach the personal credit of the owner is when the owner has taken dividends and other sums from the company which cannot be characterized as salary or compensation for employment, at times when the debtor company was already insolvent. Likewise, the most likely way a new provider company being organized by an existing provider's owner can become liable to its creditors is for assets to be transferred from the old provider to the new. Owners of multiple providers should consult legal counsel to examine all dealings between them for successor liability and similar issues whenever one provider becomes liable for overpayments, because many risk-creating activities will not be recognizable as such without legal training.
Apart from debt collection risks, procedures exist for HHS to exclude owners of providers from Federal programs, which will operate to exclude other provider entities under common ownership. The available grounds for exclusion, however, do not normally arise in an overpayment case. Similarly, HHS regulations provide for the revocation of the enrollment of health care providers in certain cases. The grounds for revocation do not include a defaulted overpayment by a separate provider under common control.
The main area of risk for the affiliates of a defaulting provider subject to an overpayment appears to be the enrollment application by a new provider entity under common ownership. While the strict wording of the current enrollment application forms does not compel disclosure of the overpayment situation in our hypothetical, and  overpayment by a commonly-owned provider is not currently a listed basis for denial of the new enrollment, in practice the existence of a defaulted overpayment obligation poses a substantial risk to any related party's enrollment. Initiatives are under way inside HHS which could change these risks to certainties.
David Parker is an attorney practicing at Liles Parker PLLC, a health care and business law firm in Washington D.C. Mr. Parker was formerly a partner at Dickstein Shapiro in Washington, DC. Before entering private practice, Mr. Parker served for 16 years as the in-house general counsel of Allied Capital, a publicly-traded group of mezzanine finance companies headquartered in Washington. For more information, contact David at (202) 298-8750.