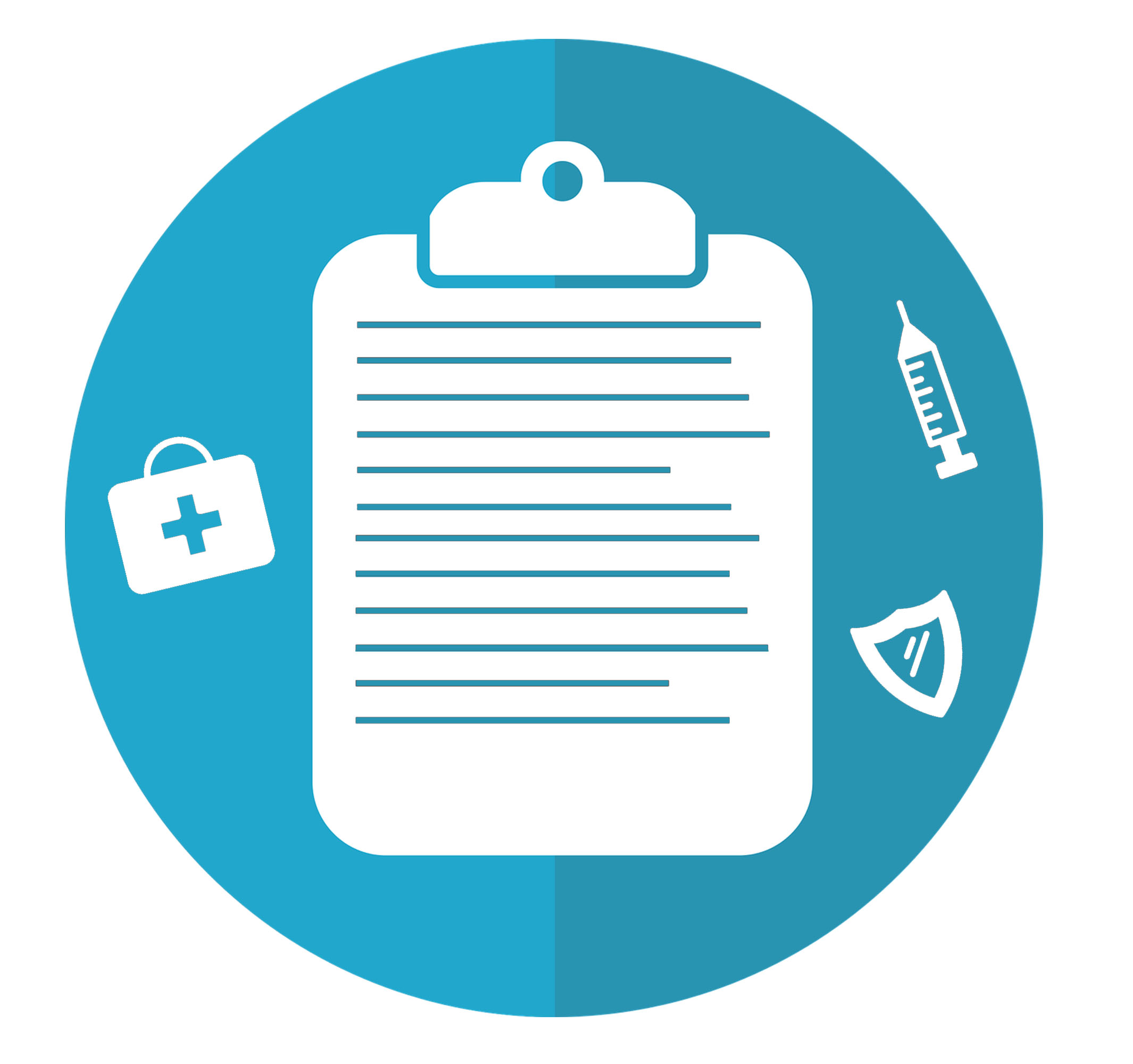 (February 19, 2019):  CMS has now ended, at least for the current time, the moratorium that it placed on the approval of new home health agencies.  At the same time, home health providers that operate in Illinois, Ohio, North Carolina, Florida and Texas, and potentially other states within the Palmetto/JM jurisdiction (Alabama, Arkansas, Georgia, Indiana, Kentucky, Louisiana, Mississippi, New Mexico, Oklahoma, South Carolina, and Tennessee) face the likelihood that a revised pre-payment demonstration model will be implemented in the near future.
I.  Lifting of the Moratorium:
Effective January 30, 2019, CMS has officially ended the "temporary" moratorium on new home health agencies, sub-units and branch locations (collectively referred to as "HHAs," "home health agencies," or "agencies") in Illinois, Michigan, Texas and Florida.[1]  This means that there is no longer in effect a federal prohibition on enrolling new home health agencies in the Medicare program in these or any other states, and that agencies in these states that wish to enroll in Medicare can now begin the process of doing so.
II.  Background of the Home Health Agency Moratorium:
CMS initially imposed a temporary moratorium to prevent the enrollment of new home health agencies in Miami-Dade County, Florida and Cook County, Illinois and surrounding counties in 2013.  CMS then extended the existing moratoria and expanded them to cover Broward County, Florida, Dallas and Harris Counties, Texas, Wayne County, Michigan and surrounding counties.  Finally, in August 2016, CMS extended and expanded the moratoria on new HHA's to Florida, Illinois, Michigan and Texas, and further extended those moratoria through January 2019.  CMS has justified the imposition of the moratoria and selection of the geographic areas based on its view that those areas were especially at high risk for fraud, waste, and abuse.  Finally, CMS lifted the moratorium on home health agencies in these states effective January 30.
III.  What is the Anticipated Impact of Lifting the Moratorium?
As noted, above, this means that providers that wish to enroll new home health agencies in Medicare in these states may now begin that process.  However, experience has demonstrated that CMS is not reticent to take these, and other, actions when the agency believes that there is a high risk of fraud and abuse in particular localities.  Additionally, federal law and regulations require states to impose temporary moratoria on enrollment in the Medicaid and CHIP programs except in certain circumstances in areas and over time periods where Medicare takes these actions.  Finally, this relief affects only CMS approval.  It does not eliminate the need to check and comply with any restrictions that state or local governments may place on the establishment of new agencies.  Thus, as always, we continue to recommend to all home health agency providers that they establish and maintain strong compliance programs to alleviate the perceived need of moratoria in the future, and also to minimize the likelihood that their agencies will be the subject of investigation or sanctions.
IV.  CMS's Review Choice Demonstration Project:
CMS's Review Choice Demonstration Project is an outgrowth of the what was called the Pre-Claim Review Demonstration Project.  In August 2016, CMS initiated the Pre-Claim Review Demonstration Project for Illinois home health agencies under which these agencies were required to submit all of their Medicare claims and documentation for a pre-claim review prior to submitting them for payment.  It was only after the claim was "affirmed" that the agency could submit it for payment.
Initially, according to CMS, there was a wide variation of affirmation rates among agencies.  However, according to CMS, by the end of the first six-month period, agencies had on the average much higher affirmation rates.  The demonstration project was paused in April 2017 and has not been re-instituted or expanded past Illinois.
In light of the various problems encountered when implementing the Pre-Claim Review Demonstration Project, CMS has chosen not to re-initiate the program.  Instead, CMS revised its approach and announced that a new initiative, the Review Choice Demonstration Project was being implemented.  Once it goes "live" in a state, the Review Choice Demonstration Project will be in effect for five years.  As noted above, the Review Choice Demonstration Project is scheduled to cover services provided in Illinois, Ohio, North Carolina, Florida, and Texas, with the option to expand it to other states under Palmetto's jurisdiction.
The Review Choice Demonstration Project was initially scheduled to be implemented in December in Illinois, with a rollout in other states to follow with a 60-day advance notice. However, the Illinois rollout has been delayed awaiting approval under the Paperwork Reduction Act, after which the agency will announce the start date for the demonstration in Illinois.
Under the Review Choice Demonstration Project, agencies will have their choice of three options for the first six-month period: (1) 100% Pre-Claim Review; (2) 100% Post-Payment Review; or (3) Minimal review with an automatic 25% payment reduction.
V.  Initial Options Under the Review Choice Demonstration Project:
Under the Review Choice Demonstration Project, a home health agency will have the option of choosing among three alternatives with respect to how its claims will be handled.  These three alternatives include the following:
Option #1: 100% Pre-claim Review
Under the first option, a home health agency will submit the pre-claim with all relevant documentation.  If the pre-claim receives an affirmation notice, the agency can submit the claim and will receive full payment, and absent evidence of possible fraud or gaming, the claim will not be subject to post-payment review by the MAC, RAC or Supplemental Medical Review Contractor.  If a pre-claim receives a non-affirmative decision, it can be submitted again for pre-claim review with additional documentation or explanation. If a claim is submitted with a non-affirmative pre-claim decision, it will be denied with full appeal rights.   Claims submitted without receiving a pre-claim determination will be subject to prepayment review and even if determined to be payable, will be subject to a 25% reduction in payment rate.
After six months, the agency will have its affirmation rate calculated.  If it has submitted at least 10 claims and if it obtains at least a 90 % affirmation rate, the agency will be allowed to continue in this option or to choose between two other options, described, below.  If the agency's affirmation rate for the six-month period was lower than 90% or it did not submit 10 claims during that period, it must choose between one of the three initial options.
Option #2: 100% Post-Payment Review
Under this option, the agency will be paid in the normal course, but will have all of its claims during a six-month period undergo complex medical review.  Subsequent to the review, the MAC will recover for any claims that it has paid during this period that it finds not to meet Medicare requirements, and the agency may appeal the decision through the normal appeals process.  If the agency has obtained at least a 90% approval rate during the six-month period, it will be able to choose either option one or one of the additional two options discussed, below.  Otherwise, it will have the option of choosing one of the initial three options for the next six-month period.
Option #3: Minimal Review with 25% Payment Reduction
An agency that chooses this option will have its claims reviewed under the normal process, but the payment amount will have an automatic 25% reduction.  Claims will not be subject to post-payment MAC reviews but will be subject to RAC and UPIC review under the normal review process, and any denied claims will be subject to the normal appeal process.  The 25% reduction in payment amount, however, is neither transferable to the beneficiary nor subject to appeal.  Any agency that chooses this option will not be able to change options for later periods and will remain under this option for the entire five-year "demonstration."
VI.  Subsequent Options Under the Review Choice Demonstration Project:
An agency that has selected either Option 1 or 2, above and that has an affirmation rate of at least 90% in the prior six-month period may choose either Option 1, above – 100% Prepayment Review, or one of the two options, below – Options 4 (selective post-payment review) or 5 (spot check review).
Option #4: Selective Post-Payment Review
Under Option #4, the agency will be paid under normal claim processing procedures.  However, the MAC will select "a statistically valid random sample" every six months for complex review.  An agency selecting this option at any time will not be able to change options at a later point in time.
Option #5: Spot-Check Review
Under Option #5, the MAC will select 5% of claims to be subject to pre-payment review every six months.  The agency is able to remain in this option for the remainder of the demonstration provided that "the spot check shows that the agency is compliant with Medicare coverage rules and policy."  If the agency fails to meet that standard, it will then be required to choose between the first three options for the next six-month period.
VII.   Recommendations:
For those agencies in one of the states selected for the demonstration, the selection of an option – whether initial or subsequent – will require some thought and analysis.  For example, Option 1 could well affect agency's cash flow depending upon its ability to submit quickly the necessary documentation in a manner that clearly demonstrates coverage.  While CMS has suggested that the MAC will make every effort to review and make pre-claim determinations within 10 days of the first submission and within 20 days of subsequent submissions for the same claims, the continued ability of the MAC to meet these time frames will also have an impact upon cash flow.
In contrast, Option #2 will subject the agency to complex review of every claim that it submits and as those agencies that have been through the appeals process understand, the backlog of appeals has caused a substantial delay in resolution no matter how worthy the appeal on its merits.  Thus, unlike the pre-claim review process, the agency may not have the opportunity to correct its documentation and correct errors for a substantial period.
Option #3 guarantees a 25% payment reduction for all claims, while Option #4 will result in the selection of what the government may argue is a statistically valid random sample for purposes of any subsequent denials.
Under these circumstances, several things are clear.  Now more than ever, agencies in these states must have procedures in place to properly document coverage for all cases that they handle, and also a form and process to be able to support coverage and simplify the process for the MAC to come to that determination quickly and without the need for appeal or multiple submissions, depending upon the option chosen.
Liles Parker attorneys have substantial experience in working with agencies in the enrollment process for Medicare certification.  Additionally, a number of our attorneys are also certified coders and have substantial experience in developing a format to justify coverage of claims.
Any person wishing a free consultation in either area should contact the author and Co-chair of our Health Care Group, Michael Cook.  Michael can be reached at (202) 298-8750 or mcook@lilesparker.com.
[1] https://www.cms.gov/Medicare/Provider-Enrollment-and-Certification/MedicareProviderSupEnroll/ProviderEnrollmentMoratorium.html. 
(January 20, 2012):  The Department of Health and Human Services (HHS) has long used reports and complaints from affected patients to further conduct Medicare audits of possible Medicare fraud, waste and abuse. Last June, it was reported that HHS was planning on implementing a "Mystery Shopper" program, with a Federal contractor posing as a potential patient when calling a physician to inquire about possible care. While HHS quickly abandoned this program, it is important to keep in mind that the Centers for Medicare & Medicaid Services (CMS) has actively promoted its "Senior Medicare Patrol" (SMP) program since 1997.
(December 28, 2011):  The Office of Civil Rights (OCR), an agency of the Department of Health and Human Services (HHS), is the central organization responsible for enforcing compliance with the Federal Health Insurance Portability and Accountability Act of 1996 (HIPAA).  As OCR's website reflects, the agency:
". . [I]nvestigates complaints, enforces rights, and promulgates regulations, develops policy and provides technical assistance and public education to ensure understanding of and compliance with non-discrimination and health information privacy laws."
I.  Development of HIPAA Audit Protocols:
After witnessing the effectiveness of Medicare contractors in identifying and recovering improper payments, Congress chose to include a similar compliance measure for HIPAA privacy as part of the Health Information Technology for Economic and Clinical Health (HITECH) Act, passed in 2009. Under HITECH, HHS and OCR were mandated to create HIPAA audit protocols designed to help ensure that covered entities and their business associates were meeting HIPAA Security and Privacy Rule requirements.
In response, OCR contracted with a large nationally-recognized government contractor last year to develop and assess several HIPAA audit protocols and auditing methodologies for possible implementation. While that assessment was reportedly completed in August 2010, neither the contractor's report nor the specific method chosen to conduct the upcoming audits has been publicly disclosed.
II.  Timeframe of Initial HIPAA Audits:
In July and August 2011, OCR and the contractor worked to develop their initial HIPAA audit protocols and the standards they would assess provider compliance against. A national accounting firm was selected to conduct these HIPAA audits in September, 2011. Initially, they are expected to only examine a few providers in order to test the HIPAA audit protocols and standards which have been developed. Once the accounting contractor documents its initial observations, OCR will work with the contractors to modify the HIPAA audit protocols, as necessary.  This is expected to occur during the first quarter of 2012. Starting in May 2012, the remaining initial HIPAA audits are anticipated to be conducted.
Importantly, neither OCR nor its contractors have indicated that there are any limits in terms of the size and / or types of providers to be audited.  Physicians, practice groups, home health agencies and other small to mid-sized providers should not expect audits to solely be conducted on hospitals and other large institutional providers. At this time, all providers are eligible to be subject to audit. Furthermore, you can expect that once the HIPAA audit demonstration project is completed, Congress will more than likely make it permanent and expand the scope of the audit program.
III.  Recommendations for Effective HIPAA Compliance:
If you have not already done so, now is the time to ensure that your practice remains fully compliant with HIPAA and HITECH requirements. Auditors will primarily be looking for compliance with the HIPAA Privacy and Security Rules.  You should also expect them to examine the security of your electronic transmissions and physical security safeguards.  Additional areas of inquiry are likely to include whether business associate relationships are being properly handled and whether or not providers are fully documenting each person who accesses a medical record so that patients may be given an accurate accounting of such information.
All providers, regardless of size, should have an effective HIPAA privacy policy as part of their overall Compliance Program.  As with other compliance measures, it should be specifically tailored to address the needs of your organization, along with any unique risks faced by your practice.  A "sample" policy downloaded from the Internet, unfortunately, will not suffice. When developing a HIPAA privacy policy, be sure to keep in mind the four "scalability" factors set out in the Code of Federal Regulations in analyzing a provider's compliance with the Security Rule:
The size, complexity, and capabilities of the covered entity;
The covered entity's technical infrastructure, hardware, and software security capabilities;
The cost of security measures; and
The probability and criticality of potential risks to electronic protected health information. 45 CFR 164.306(b)(2).
While small providers may desire to only implement the "basic" requirements, they must be careful to ensure that each of the Privacy Rule's provisions are fully met.  All providers, regardless of size, must utilize reasonable safeguards to protect paper, electronic and oral transmissions of protected health information.
Liles Parker attorneys have extensive experience in compliance matters, including HIPAA privacy requirements. Our team can assist your practice with GAP Analyses, mock audits and other reviews designed to help you better comply with applicable statutory and regulatory requirements. For a free consultation, call us today at 1 (800) 475-1906.
(December 19, 2011): As you know, RACs play an important role in the identification of Part A and Part B overpayments. Since the inception of the RAC Demonstration Project in 2005, RACs have successfully identified a number of improper claims, denying payment for reasons ranging from mere technical errors to broad concerns about medical necessity.  Now it looks like the RACs' scope of work is expanding.  RAC prepayment reviews are on the horizon. Unlike other contractors engaged in post-payment audits (such as Zone Program Integrity Contractors and Program Safeguard Contractors), RACs are not compensated on a fixed contract or cost-plus basis.  Instead, their compensation is based on the amount of overpayments they identify (which remain overpayments after any administrative appeals have been pursued). This arrangement has roundly been criticized by providers. Regardless of whether or not you agree with the RAC concept, the program is here to stay.  After reviewing the results of the RAC Demonstration Project, the government expanded the program and made it permanent.
I. Expansion of the RAC's Responsibilities:
On November 15th, 2011, CMS announced that it was initiating a new demonstration project designed to help ensure that Medicare claims billed to the government are medically necessary and otherwise proper before they are paid. RACs will now be performing prepayment audits of provider claims. These reviews will likely be conducted in much the same manner as those currently initiated by other Medicare contractors. With the addition of RAC prepayment reviews, CMS hopes to further reduce the number of improper claims paid by the government each year.
II.  States to be Covered in the RAC Prepayment Demonstration Project:
The RAC Prepayment Review Demonstration Project is initially slated to target physicians, hospitals and other Medicare providers in Florida, California, Mississippi, Texas, New York, Louisiana, Illinois, Pennsylvania, Ohio, North Carolina and Missouri.  Implementation of the new pilot project is set to begin in January 2012.
III. Impact of Being Placed on RAC Prepayment Review:
Importantly, there is no administrative appeals process covering prepayment audits. As a result, it is not uncommon for providers placed on prepayment review to remain in this status for four to six months or until the provider is able to show the contractor that the services billed are both medically necessary and fully meet Medicare's coverage and documentation requirements.  Unfortunately, being placed on prepayment review can prove disastrous for providers with a large Medicare patient load.  It can effectively delay payment for several months, even if the contractor ultimately finds that the claims qualify for coverage and payment.
IV. Avoiding RAC Prepayment Review:
Unfortunately, there is no "silver bullet" you can use to completely eliminate the risk of being placed on prepayment review. Nevertheless, there are a number of preemptive steps you can take to reduce the likelihood of such an occurrence.  To start, you should conduct a "gap analysis" of your claims.  In doing so, you will be able to learn whether or not the services you are billing meet Medicare's medical necessity, coverage and documentation requirements.  Additionally, you will likely learn whether your utilization of services is less than, comparable to, or exceeds that of your peers.  Any deficiencies noted can be promptly addressed and added to the risk areas covered in your Compliance Plan.  At this point, you will likely be well situated to respond to any prepayment audits initiated by a RAC or another Medicare contractor.
Liles Parker attorneys and staff have extensive experience conducting gap analyses and providing compliance guidance to health care providers.  Additionally, our attorneys are skilled in assisting providers who have been placed on prepayment review. For more information, please call us today for a free consultation at 1 (800) 475-1906.
(November 21, 2011): After twenty years of practicing law, I still receive many calls from folks who have had a deal gone bad, money taken, partnerships that defrauded them, et cetera; of course, the first thing I ask is what did the contract say? The response I most often hear is, "there is no written agreement" or "we had a verbal contract" or perhaps "we made some notes".  As Sam Goldwyn, the noted Hollywood mogul observed:  Let's be clear — A verbal contract isn't worth the paper it is written on.
While after extensive litigation and attorney fees, I may be able to help the client without a contract by arguing in good faith there is evidence to assert there was an enforceable contract, it usually would have been a lot easier and less expensive to have had a written contract at the beginning.
Many times you hear "my word is my bond", or "we can shake hands, that is the way it used to be done in the good old days".  However, as I was told by a professor at law school, a contract is not bad, or negative, or shows a lack of trust, it just is a written memorandum of what was agreed on at the beginning.  In other words, a written contract helps parties remember what they agreed to when they started to do business.  It helps the memory of the parties that do business together.
So, if you are about to embark on an expensive endeavor, or a project that may reap financial benefits, be sure to call your attorney, explain what you want to do, and have a contract written.  An ounce of prevention is worth a pound of cure.
Leonard Schneider, J.D., and other Liles Parker attorneys have extensive experience in contract review and drafting. Call Leonard at: 1 (800) 475-1906 today for a free consultation.
(June 9, 2011):  After 20 years of practicing law I can say that most phone calls I receive from a potential client are after a contract has been signed. Unfortunately, today's physician employment agreements are multiple pages long with small print and certainly not written for easy reading or common sense applicability.  Contracts are certainly a pain to read.  However, one or two hours of legal advice before signing a contract can often save a doctor significant money, time and stress.  This is also true if an employer has violated its promises.
Many issues in employment litigation can be avoided by reviewing provisions that are common in most employment agreements for most professions.  There are also concerns and rules applicable only to doctors and that is why consultation with an attorney is always advised to protect your assets, income and career.
The purpose of this article is to address the primary "contractual" issues to consider prior to entering into a physician employment agreement.  To be clear, this article is not meant to cover possible Stark and / or Anti-Kickback considerations, both of which may require a separate analysis, depending on the facts presented.  The following seven issues are discussed in this article:
What are the length and terms of the employment? 
What reasons are listed in the employment agreement for termination?
Is there any language that addresses compensation, bonuses or liquidated damages?
Review the Employment Agreement for non-compete and confidentiality clauses.
What are the choice of law and location of enforcement of the agreement?
What are the provisions as to mandatory mediation or arbitration?
Always consult with an attorney before you decide to terminate your employment.
 

I.  What are the Length and Terms of the Employment?

In many states employees are considered at-will which means the employer can fire you for a good reason, bad reason or no reason at all.  There are exceptions but at-will employment definitely favors the employer.  Consequently, the contract should be examined to see whether or not the agreement states you are hired for a specific length of time or if it is silent as to length of term.

Even if the agreement states you are to be employed for three years it may also state that you agree that you may be terminated at-will.  An attorney can help you determine if a court will enforce the at-will provision.  Arguments can be made, depending on the agreement language, whether or not the at-will provision is enforceable.  This is a critical determination because if the at-will provision is enforced this may eliminate your right to any compensation that you have not been paid.
II.  What Reasons are Listed in the Physician Employment Agreement for Termination?
If the agreement is for a specific term, such as five years, and is not at-will, then it needs to be determined if there are any provisions that outline how the employment may be terminated before the five-year term expires.
Most employment agreements will have a termination for cause paragraph.  Causes for termination range from failure to follow employer polices to the commission of crimes involving moral turpitude (theft) or any felonies.  If you are terminated for cause and the employer can prove the cause, then normally your compensation is limited to what salary you have earned through date of termination and any bonus or incentive pay usually will not be paid.  If you are terminated without cause, then most state laws and courts will require that you be paid any compensation that has been earned including bonus or incentive pay.
It would be prudent to have an attorney review the employment agreement as many times courts or statutory law may have interpreted the language in the agreement regarding causes for termination.  This is important to you in your decision whether to sign the contract or to try to negotiate the language regarding reasons for termination.  Many times you can convince an employer to add additional provisions to protect you from termination for cause or without cause.  For example, you may have a provision added that if the employer terminates you without cause then you are entitled to a severance package tied to length of time employed.  Additionally you may have language added that you receive written notice from the employer regarding violations and you be allowed a reasonable time to cure any violations before you are terminated for cause.
III.  Is There Any Language that Addresses Compensation, Bonuses or Liquidated Damages? 
The employment agreement should be reviewed regarding compensation, billing practices, bonuses, and operating expenses.  Are there performance incentives?  Are you allowed to earn income for services you provide outside the Hospital facilities?  What type of insurance does the employer provide, whether liability or other? Is there mention of deferred compensation, stock options, or severance packages?
While the general rule for contract enforcement is that the court will look to the language in the contract to determine rights, there are many exceptions and courts will not always uphold compensation plans that give an employer the power to modify or eliminate compensation.
Review the compensation provision for tax consequences.  A severance package may be subject to special taxes if the severance payments constitute a "golden parachute" payment.  Additionally the IRS has and will make changes or restrictions on certain deferred compensation plans.  It is advisable to consult with a tax professional before signing to determine what tax consequences may be triggered by the compensation plan and if tax consequences can be avoided by redrafting the applicable contract language.
Additionally, beware of any liquidated damage clauses.  Many times, if you receive a bonus and agree to work for a certain number of years, an employer will put in a liquidated damages clause stating that if you quit without notice and/or without what the employer considers a valid reason you will owe the employer money.   This ostensibly is a set monetary number for payment of damages to the employer for your action of quitting.  The clause will state that you agree it is impracticable and difficult to determine the damages the employer will suffer if you quit and then provide factors to determine the damages.  Factors may include expenses relating to securing a replacement or temporary physician for coverage, credentialing and recruiting expenses and potential loss of scheduled services.  If the figure is too large, then many times courts will state the liquidated damage clause is a penalty provision and therefore unenforceable.  Many times you may be able to negotiate the figure down or eliminate the provision through negotiation before signing the employment agreement.
Also beware of any requirement of repayment of a bonus.  For example if you receive a $100,000 signing bonus and sign an employment agreement for 5 years, the employer may require that you pay the unamortized portion of the bonus if you terminate the agreement without cause.  Conversely, you may want to check for language that you keep the entire bonus if the employer terminates you without cause.
IV.  Review the Physician Employment Agreement for Non-Compete and Confidentiality Clauses. 
A non-competition clause should be reasonable in time and scope and most states and courts have determined what is reasonable.  Important factors are the length of time restraining competition, the activity restrained, and the geographic area in which competition is restrained.  Many times this can be negotiated.
Confidentiality clauses should be reviewed as to enforceability and content.  Certainly there is information that is beneficial to the employer that is not known to competitors or easily ascertained by competitors and this is reasonably protected.  However, many times these clauses may be overreaching and can be renegotiated or clarified.
Additionally, many courts will enforce a common law duty of confidentiality against an employee.  This means some information is confidential by law, whether or not there is a confidentiality provision in the employment agreement.  It is prudent to have a general understanding of what information you can or cannot take or disseminate or use.  This is important to reduce the possibility of your former employer from filing a lawsuit to prohibit you from using certain information and to seek damages from you.
V.  What are the Choice of Law and Location of Enforcement of the Physician Employment Agreement? 
Most contracts will have a provision stating that the law of a particular state will govern the interpretation and enforcement of a contract.  There normally are provisions that provide that the venue (location) of a lawsuit is to be in a certain county, and in state or federal court.  This is important if you move from your former place of employment in California to Maine.  If there is litigation you may be forced to hire an attorney in California and litigate on your employer's home turf.  Alternatively, if you remain in California, but the employer is national, the contract may state New York law governs and any litigation will be in New York.  Many times choice of law and venue clause can be negotiated and this can be important in terms of litigation expenses.
VI.  What are the Provisions as to Mandatory Mediation or Arbitration?
Mediation is normally a non-binding settlement conference whereby the employer and employee present their side of the case to an impartial trained mediator when are all present. Thereafter the parties are separated and the mediator goes between the parties to attempt to reach a settlement.  If a settlement is reached normally an agreement is signed and the signed agreement is enforceable in court.  If the parties do not reach a settlement they have the option to go to court or to arbitration.
Arbitration is a more formal process and incorporates many of the rules of formal litigation. Arbitration is usually binding, meaning that the arbitrator, after hearing formal presentations of evidence by both sides will make a written decision which is final absent some fraud or a significant erroneous application of law.  Basically, it is very hard to appeal or overturn an arbitration decision and the law favors finality of these arbitration decisions.  Arbitration should be less costly than litigation in a court and should be completed sooner than a court case.   Arbitration clauses or agreements may preempt an employee filing a discrimination case or wrongful termination case in court.  These clauses should be reviewed and pro's and con's weighed.  Many times these terms are negotiable.
VII.  Always Consult with an Attorney Before You Decide to Quit Your Employment.
The old saying is an ounce of prevention is worth a pound of cure.  As a doctor or health care professional you diagnose a patient's symptoms or review test results, and then prescribe a plan of treatment and/or preventive measures.  The same reasoning applies to having an attorney review an employment agreement before you sign it. The same reasoning also applies if you want to terminate an employment agreement.  It is true that knowledge is power and without careful consideration, your plans or actions may cause legal headaches. There are many fair strategies you may take to protect your compensation and resources when you consider terminating your employment.
 Just as important is to realize that this article is not intended to be specific legal advice or to be acted upon as legal advice. This article is an overview of general areas of contract law and issues faced by employees. If you have any legal question(s), please contact an attorney.
Mr. Schneider is a partner in Liles Parker and primarily works out of the Firm's Houston, Texas office.  Jennifer Papapanagiotou assisted in this article and is of Counsel and also at the Houston office. The firm focuses on health care, health care audits, business contracts and acquisitions, and other general corporate and business litigation matters.  Should you need assistance with an employment contract, give us a call for a free consultation. Mr. Schneider and Ms. Papapanagiotou can be reached at: 1 (800) 475-1906.
(May 8, 2011):  Over the last year, both hospice and home health agencies have faced a number of regulatory challenges, including but not limited to the face-to-face issue.  In many instances (including the new requirement discussed below), these regulatory changes have been implemented in an effort to better ensure that the services ordered are reasonable and medically necessary.  Regulators have long expressed concern regarding the ordering of hospice or home health services which are not medically required.  As set out below, the Affordable Care Act (ACA), signed in to law by President Obama on March 23, 2010, included mandates aimed at addressing these concerns. The new face-to-face requirements for hospices and home health agencies are intended to clarify the government's expectations in terms of documentation.
I.          Introduction:
Under the ACA, physicians and certain non-physician practitioners are now required to perform face-to-face encounters with patients when evaluating their need for hospice or home health services. This rule was originally intended to go into effect on January 1, 2011. However, the Centers for Medicare and Medicaid Services (CMS) postponed implementation of the rule to April 1, 2011. CMS now expects hospices and home health agencies to fully comply with the provisions of this new regulation. This rule is a condition of payment, and any certification documents that do not attest to a face-to-face encounter between the physician and the patient are, by definition, incomplete. Consequently, home health and hospice providers should review the fundamentals of the new rule to ensure effective compliance. This article will examine the practical application of this rule by hospice and home health agencies.
II.         Home Health Face-to-Face Requirements:
A.        Who is covered under the new face-to-face requirements?
To be eligible for covered home health services, Medicare patients must now have a face-to-face encounter with their physicians or covered non-physician practitioner. The rule defines a covered "non-physician practitioner" (NPP) as:
Nurse Practitioner.
Clinical Nurse Specialist.
Certified Nurse Midwife.
Physician's Assistant.
If an NPP conducts the face-to-face encounter with the patient, he or she must document the clinical findings of that encounter and communicate them to the physician. Although an NPP can conduct a face-to-face encounter with a patient, it is important to note that only a physician can sign a home health certification.
B.        When must the face-to-face encounter take place?
This face-to-face encounter must take place:
Within 90 days before a patient's start

of care date with a home health agency; or

Within 30 days after a patient's start of home health services.
For a visit within the 90 days preceding the patient's start of care to qualify under this rule, the patient must have seen the physician for a condition that is related to his or her need for home health services. The face-to-face encounter rule only applies to the initial certification at the start of care; this requirement does not apply to subsequent treatment episodes.
C.       What else is required?
In addition to the home health certification, the physician or NPP conducting the patient encounter must now compose a brief narrative describing how the patient's clinical condition supports the patient's homebound status and need for skilled care. This documentation must be signed and dated by the certifying physician. All of this documentation must be completed by the physician; it is unacceptable for the physician to orally communicate this information to a home health agency where the health agency then documents this information to be signed by the physician.
D.        Where can the face-to-face encounter take place?
The face-to-face encounter can take place in person or via a telehealth service in an approved originating site. The originating sites currently authorized by law include:
The office of a physician or practitioner.
A hospital.
A critical access hospital.
A rural health clinic.
A federally qualified health center.
A hospital-based renal dialysis center.
A skilled nursing facility.
A community mental health center.
Additionally, a physician who cares for a patient in an acute or post-acute setting may conduct a face-to-face encounter with the patient and then certify that patient's need for home health services. That physician would then transfer care of the patient to the patient's community-based physician.
III.        Hospice Face-to-Face Requirements:
A.        Who qualifies to perform the new face-to-face encounter?
The new hospice rule similarly requires that hospice patients have a face-to-face encounter with a hospice physician or a hospice nurse practitioner. A hospice physician is one who is employed by the hospice or contracts to perform work for the hospice, and a hospice nurse practitioner is one who is employed by the hospice. CMS considers an "employee" to be one who:
Works for the hospice and for whom the hospice is required to issue a W–2 form on his or her behalf;
If the hospice is a subdivision of an agency or organization, an employee of the agency or organization who is assigned to the hospice; or
Is a volunteer under the jurisdiction of the hospice.
If a hospice nurse practitioner performs the face-to-face encounter, then he or she must document the clinical findings of the encounter and communicate them to the hospice physician. As with home health services, it is important to note that only a physician (who is employed by the hospice) can certify a patient's eligibility for the hospice benefit.
B.        When must the face-to-face encounter take place?
The encounter must take place no more than 30 days prior to the patient's third benefit period AND each subsequent benefit period thereafter.  In some instances, a hospice patient could be an emergency weekend admission, or the hospice may be unaware that the patient is in the third benefit period. In such exceptional cases, the face-to-face encounter may occur within 2 days following the patient's admission. Additionally, in such circumstances, if a patient dies within 2 days of admission to the hospice without a face-to-face encounter, then the encounter requirement will be deemed satisfied.
C.        What else is required?
The hospice physician or nurse practitioner who conducts the face-to-face encounter must attest that the encounter took place, document the date of the encounter, and sign the attestation clause.
Additionally, physicians have been required since October 2009 to compose a brief narrative explaining the clinical findings that support a patient life expectancy of 6 months or less. With the implementation of the new face-to-face requirement, physicians must now include in the narrative for the third benefit period (and each subsequent benefit period) an explanation of why the clinical findings of the face-to-face encounter support a patient life expectancy of 6 months or less. If these narratives are included on the certification form, then they must be located immediately above the physician's signature. If the narrative is part of an addendum to the certification form, then the addendum must also be signed by the physician.
Although the physician's certification and face-to-face attestation are separate requirements, hospice physicians are also now required to include with the certification or re-certification the benefit period dates that the certification or recertification covers. Physicians and nurse practitioners will thus be able to readily identify when the face-to-face encounter must be performed.
D.        Where must the face-to-face encounter take place?
Hospice patients are not required to travel to the location of the hospice physician or nurse practitioner. If traveling would not optimize the patient's comfort or be consistent with the patient's or family's goals for hospice care, then the physician or nurse must travel to the patient's location to conduct the face-to-face encounter. 
IV.        Here Come the ZPICs, PSCs and RACs:
Following the implementation of this new rule, CMS stated that, "we will issue instructions to the contractors who perform medical reviews to ensure compliance with this regulation."  As the number of both pre-payment and post-payment audits of hospice and home health agencies increases now and in the future, this requirement will be carefully examined by Zone Program Integrity Contractors (ZPICs), Program Safeguard Contractors (PSCs) and Recovery Audit Contractors (RACs).
V.         Compliance Considerations:
In addition to these new face-to-face encounter requirements, the ACA also required that all Medicare providers (not merely hospice and home health providers), implement the elements of an effective Compliance Plan.  Unfortunately, at this time, many hospice and home health agencies have not dedicated the time and resources to develop and implement an effective Compliance Program.
Regardless of whether or not you have implemented an effective Compliance Plan, it is important that hospices and home health agencies take note of the following considerations when implementing this new face-to-face requirement:
Improper Financial Relationships

. Like physicians, NPPs conducting the face-to-face home health encounter cannot establish or maintain any improper financial relationships with home health agencies. Improper financial relationships are those which violate Stark laws and/or the anti-kickback statute (and, by extension, the False Claims Act). Providers who are concerned whether a financial relationship violates any of these statutory provisions should contact qualified counsel to conduct the requisite analysis.

Documenting the Face-to-Face Requirement

. Although the new face-to-face encounter rule, like the physician's certification, is a condition of payment for hospice and home health services, compliance with the two requirements should be documented separately. CMS has advised that documentation of the face-to-face encounter be a

separate

and distinct section of, or addendum to, the certification form. As such, providers should not simply insert standardized face-to-face encounter language on their certification forms.

Consistency of Documentation

. Many home health providers are rightly concerned that inconsistencies could emerge between the documentation maintained by a physician and that of the home health agency, thereby serving as a basis for Medicare contractors to deny home health claims. Although CMS has stated that it is "not our intent to penalize the [home health agency] if the physician's own medical record documentation is not in good order," it remains to be seen whether this intent will be carried out by the contractors.
V.         Conclusion:
Now, more than ever before, it is essential that hospice and home health providers ensure that their practices fully comply with this and other applicable regulatory requirements. To do so, it is recommended that organizations regularly review their documentation, coding and billing practices. When conducting internal reviews, it is recommended that you discuss the approach to be taken with legal counsel prior to initiating such a review. As a final point, should you identify an overpayment, pursuant to another mandate under the ACA, the identified overpayment must be repaid to the government within 60 days. Failure to do so will constitute a violation of the False Claims Act.
In light of these new considerations and mandates, all hospice and home health agencies should review their current Compliance Plan to verify that these new risk issues have been incorporated into the plan. If you have not developed and implemented an effective Compliance Plan, we recommend that you immediately contact qualified legal counsel and engage them to prepare an effective Compliance Plan which takes your organization's specific risks into account.
Liles Parker attorneys have extensive experience working with Medicare providers (including hospice and home health agencies) to help ensure that their practices are compliant with applicable statutory and regulatory requirements.  Additionally, our attorneys are experienced in representing hospices and home health agencies in post-payment audits by ZPICs and other Medicare contractors.  Need assistance?  Call us Robert W. Liles for a complimentary initial consultation.  Robert can be reached at:  1 (800) 475-1006  
(April 15, 2011): Over the last decade, the Centers for Medicare and Medicaid Services (CMS) and its contractors (Zone Program Integrity Contractors (ZPICs), Program Safeguard Contractors (PSCs) and Recovery Audit Contractors (RACs)),  have steadily assembled an extensive database of the coding and billing practices of Medicare providers around the country.  Analyzing this data, contractors have been able to identify the profile of a "typical" provider for each specialty.  With this information, Medicare contractors are better able to identify changes in the coding and / or billing habits of a particular provider.   Providers whose billing practices are significantly different from those of their peers may also be easily identified.  The purpose of this article is to provide an overview of the government's current use of  "data mining"  and "predictive modeling"  techniques.
I. Introduction:
CMS's computerized database of claims and services billed to the Medicare program covers a comprehensive record of the bills submitted by health care providers for payment.  Over the years, Medicare contractors and law enforcement have steadily refined their ability to analyze this enormous amount of quantitative data.  In addition to assisting with the government's efforts to estimate future growth in the size of the Medicare program, this database has enabled  Medicare contractors and law enforcement to employ highly sophisticated data mining techniques, thereby identifying (1) health care providers whose current coding and billing actions appear to have deviated from their prior practices, and (2)  Medicare providers whose coding and / or billing actions are significantly different from those of their peers.  Typical factors considered when using data mining techniques for targeting purposes have included, but are not limited to:
A Medicare provider's specific area of practice.

A Medicare provider's practice location.

The types and frequency of health care services or supplies billed to Medicare.

The relative size of a provider's practice, clinic or health care related organization (based on the number of Medicare billing providers employed).
Through an examination of these factors or data elements, Medicare contractors and law enforcement have been able to identify health care providers whose coding and / or billing practices make them "outliers" when their actions are compared to similarly-situated Medicare providers.  Once a health care provider has been identified as an "outlier," further action may be taken. Typical "data mining" actions taken by ZPICs, PSCs,, RACs and / or law enforcement have historically included:
An unannounced site visit by the ZPIC or PSC to the Medicare provider's practice location.

Sending a request for supporting documentation related to a limited number of claims (often less than 10, this type of review is generally referred to as a "Probe Audit").

Sending a request for supporting documentation related to 30 claims or more (these claims are often then used by the ZPIC or PSC as a "sample" in order to calculate an alleged overpayment based on extrapolated damages).

Sending a demand letter for an alleged overpayment based on an "automated" review of the data conducted by a RAC or ZPIC.

Using "data mining" to identify outlier's whose billing practices warrant to initiation of an investigation by law enforcement.
II. The Use of "Data Mining" to Identify Post-Payment Improper Practices:
While Medicare contractors such as RACs, PSCs and ZPICs long utilized post-payment data mining to identify providers who appear (based on their assessment of the data) to have likely engaged in improper billing activities, the regular use of data mining by the Department of Justice to identify criminal targets is a fairly recent practice.  As Lanny A. Breuer, Assistant Attorney General of the Department of Justice's (DOJ's) Criminal Division indicated last August:
"In 2007, the Criminal Division of the Justice Department refocused our approach to investigating and prosecuting health care fraud cases. Our investigative approach is now data driven: put simply, our analysts and agents review Medicare billing data from across the country; identify patterns of unusual billing conduct; and then deploy our "Strike Force" teams of investigators and prosecutors to those hotspots to investigate, make arrests, and prosecute. And as criminals become more creative and sophisticated, we intend to use our most aggressive investigative techniques to be right at their heels." (emphasis added).
As law enforcement has readily acknowledged, postpayment billing data is being effectively utilized to "identify patterns of unusual billing conduct."   Using data mining as a targeting tool, the government is able to quickly focus its investigative and audit resources on specific providers whose coding / billing practices fall outside the scope of what would normally be expected.
III.  The Use of Predictive Modeling to Minimize Wrongdoing:
While identifying improper billing practices after-the-fact has proven enormously helpful, law enforcement has also taken  steps to identify problem providers much sooner in the process, thereby minimizing the amount of improper billing that may be submitted to Medicare for payment.  As HHS Secretary Kathleen Sebelius stated on March 15, 2011, during the joint HHS / DOJ "Detroit Fraud Prevention Summit," HHS is moving away from the "old pay and chase model."  According to Secretary Sebelius:
". . . Instead of the old 'pay and chase' model, we're getting proactive.

Late last year we issued a solicitation for state-of-the-art analytic tools to help predict and identify fraudulent claims as soon as they are submitted, so we can stop payment before it goes out the door.

These are the same type of predictive modeling tools that banks and insurance companies use to identify potential fraud before it occurs. They are how your credit card company can raise the alarm if they see a dozen flat-screen televisions charged to your card in one day. . .." (emphasis added).
While post-payment claims data analyses will likely play a role in identifying overpayments, the government is serious about stopping health care fraud as soon possible in the process.  While the government cannot "predict" wrongdoing before it happens, based on a complex analysis of various factors, it can effectively identify wrongdoers so quickly that the amount of improper claims paid by the government can be dramatically reduced.
IV.  Provider Concerns:
Many providers are concerned that the government's heavy reliance on predictive measures such as data mining to identify targets may subject a provider to an unjustified audit or investigation.  Moreover, there is a concern that data mining might create an unwarranted presumption that a Medicare provider has engaged in improper billing practices.  Unfortunately, even if ultimately shown to be incorrect, a provider can spend an enormous amount of money defending itself in connection with a post-payment claims audit.  Providers placed on pre-payment review as a result of data mining can be especially hard-hit.  It is not at all unusual for providers to remain on pre-payment review for six to twelve months (or even longer).  During this time period, cash-flow is interrupted and many providers find it almost impossible to remain in business.
V.  How to Avoid Being a Target: 
In today's environment of sophisticated data mining, it is essential that Medicare providers have a clear picture of how their coding and billing practices compare to those of their peers.  To be clear, both Medicare contractors and law enforcement recognize that a provider's practices may differ in one aspect or another from those of their peers.  Moreover, those differences can result in billing practices which might make a provider appear to be an "outlier."   There are a number of companies who publish benchmarking charts which make it relatively easy for a physician or other provider to compare their billing practices to that of their peers.
To be clear, just because a provider's coding and billing practices differ from those of their peers (in the same specialty area), does not necessarily mean that a provider's practices are improper. In recent years, we have seen providers who were targeted by a PSC or ZPIC precisely because their utilization rates of certain codes exceeded those of their peers.   In at least one case, we found that a provider was recognized as an "expert" by his peers and often received highly-complex referrals by other Medicare providers. As a result, the number of highly complex Evaluation and Management (E/M) reviews conducted exceeded those of similarly situated providers.  Having said that, if a provider were to find that its billing practices did not match of its peers, it could conceivably find that its understanding of the coding requirements was incorrect and that remedial training was immediately needed.
In either case, the bottom line is clear – all providers have an obligation to try and ensure that services billed to Medicare meet applicable statutory and regulatory requirements governing coverage and medical necessity.  If your organization is subjected to an audit, it is essential that you determine whether your billing practices fully comply with the rules.  If so, you must be prepared to explain to Medicare contractors or law enforcement why the anomalies identified through data mining or predictive modeling are not evidence of fraud or overpayment.  Providers facing this situation should work with experienced legal counsel to ensure that the arguments to be presented fully address the government's concerns.  Failure to do so may result in an expansion of the government's audit.
Robert W. Liles, J.D., M.B.A., M.S., serves as Managing Partner at Liles Parker, Attorneys & Counselors at Law. Liles Parker attorneys and staff have extensive experience representing health care providers in connection with Medicare contractor audits and / or investigations.  Should you find that your organization is facing a ZPIC, PSC or RAC audit, please give us a call for a complimentary consultation regarding your case.  Call us at: 1 (800) 475-1906.       
(April 10, 2011):  Last week, it was announced that NCI, Inc., one of the nation's most successful information technology companies had acquired the outstanding capital stock of AdvanceMed Corporation (AdvanceMed), an affiliate of CSC.  While the acquisition went largely unnoticed by the health care provider community, the transaction may, in fact, be quite significant.  With this acquisition by NCI, a recognized powerhouse in information technology, Medicare and Medicaid providers should expect AdvanceMed's expertise in data mining and investigations to continue to grow.  Medicare and Medicaid providers have an affirmative obligation to ensure that operations, coding and billing activities fully comply with applicable statutory and regulatory requirements.  As NCI-owned AdvanceMed continues to fine-tune its data mining efforts and further expands its ability to conduct "Predictive Modeling," providers will likely find their actions under the microscope like never before.  It is therefore imperative that all health care providers immediately implement an effective Compliance Plan (if they have not already done so) or further enhance their current compliance efforts. The purpose of this article is to briefly report on NCI-owned AdvanceMed and discuss the changes, if any, that Medicare providers and suppliers should expect.  An overview of the current ZPIC environment is also provided.
I.  Background of NCI's Acquisition of AdvanceMed:
NCI first announced its plans to acquire AdvanceMed last February.  As NCI's February 25th News Release noted (in part):
"The Obama Administration has emphasized reducing fraud, waste, and abuse in Federal entitlements. AdvanceMed is ideally positioned to support the program integrity initiatives of CMS and other Federal Government agencies. . . We are extremely pleased to have AdvanceMed join NCI and believe that this acquisition will provide NCI an outstanding platform to address this rapidly growing market opportunity."  (A complete account of NCI's announcement can be found at the above link). 
In recent years, AdvanceMed has positioned itself to where it now has multiple contracts with the Federal government.  In addition to serving as a Zone Program Integrity Contractor (ZPIC) for Zone 2 and Zone 5, the contractor also serves as Program Safeguard Contractor (PSC) in areas not yet converted to the ZPIC system of contractor review.  Additionally, the contractor also serves as a Comprehensive Error Rate Testing (CERT) contractor.  On the Medicaid side, AdvanceMed also serves as a Medicaid Integrity Contractor (MIC).  While a host of other contractors have been awarded contracts covering other zones and program areas, AdvanceMed's growth has been undeniably impressive.  As NCI announced as part of April 4th "News Release" covering the acquisition:
"AdvanceMed is a premier provider of healthcare program integrity services focused on the detection and prevention of fraud, waste, and abuse in healthcare programs, providing investigative services to the Centers for Medicare and Medicaid Services (CMS). Serving CMS since 1999, AdvanceMed has grown rapidly, demonstrating the value and return on investment of the Federal Government's integrity program activities.

AdvanceMed employs a strong and experienced professional staff, which leverages sophisticated information technology, data mining, and data analytical tools, to provide a full range of investigative services directed to the identification and recovery of inappropriate Medicare and Medicaid funds. AdvanceMed supports healthcare programs in 38 states with a staff of more than 450 professionals, including information specialists, nurses, physicians, statisticians, investigators, and other healthcare professionals.

AdvanceMed has multiple contracts with CMS under the Zone Program Integrity (ZPIC), Program Safeguard (PSC), Comprehensive Error Rate Testing (CERT), and Medicaid Integrity (MIC) programs. All of these programs are executed under cost plus contract vehicles. The largest contracts-ZPIC Zone 5 and ZPIC Zone 2-were awarded in late 2009 and 2010 and have five-year periods of performance.

The acquisition price was $62 million. Included within the price is a recently completed, state-of-the-art data center to support the ZPIC Zone 5 and ZPIC Zone 2 contracts. Additionally, NCI will make a 338(h)(10) election, enabling a tax deduction, which is expected to result in a tax benefit with an estimated net present value of approximately $6 million to $8 million. NCI expects the transaction to be slightly accretive to 2011 earnings.

As of the end of March 2011, AdvanceMed has a revenue backlog of approximately $300 million with approximately $51 million of that amount being currently funded. Revenue for the trailing 12 months ending March 31, 2011, is estimated to be approximately $51 million, all of which was generated from Federal Government contracts, and 99% of the work performed as a prime contractor. NCI's AdvanceMed 2011 revenue, covering the nine-month period of April 2, 2011, to December 31, 2011, is estimated to be in the range of $43 million to $47 million (the equivalent of $57 million to $63 million on a full 12-month basis), with the midpoint reflecting a full-year growth of approximately 16%. . . "   (A complete account of NCI's statement can be found at the link indicated above).
II.  Overview of the ZPIC Program:
The following comments are intended to provide an overview of the ZPIC program and is not focused on any ZPIC in particular.  Under the Medicare Prescription Drug, Improvement and Modernization Act of 2003 (MMA), CMS was required to take a number of steps intended to streamline the claims processing and review process:
Using competitive measures, CMS was required to replace the current Medicare Fiscal Intermediaries (Part A) and Carriers (Part B) contractors with Medicare Administrative Contractors (MACs).
After setting up the new MAC regions, CMS created new entities, called Zone Program Integrity Contractors (ZPICs)
These actions were intended to consolidate the existing program integrity efforts.  Over the last 2 — 3 years, ZPICs have been taking over PSC audit and enforcement activities around the country.
At the time of transition, there were twelve PSCs that had been awarded umbrella contracts by CMS. As these contracts have expired, CMS has transferred the PSCs' fraud detection and deterrence functions over to ZPICs.   Of the seven ZPIC zones established in the MMA, CMS has awarded contracts for a number of the zones. CMS is still working to issue awards for the final ZPIC zones.  The seven ZPIC zones include the following states and / or territories:
Zone 1 – CA, NV, American Samoa, Guam, HI and the Mariana Islands.
Zone 2 – AdvanceMed: AK, WA, OR, MT, ID, WY, UT, AZ, ND, SD, NE, KS, IA, MO.
Zone 3 – MN, WI, IL, IN, MI, OH and KY.
Zone 4 –

Health Integrity:

CO, NM, OK, TX. 

Zone 5 – AdvanceMed: AL, AR, GA, LA, MS, NC, SC, TN, VA and WV.
Zone 6 – PA, NY, MD, DC, DE and ME, MA, NJ, CT, RI, NH and VT.
Zone 7 – SafeGuard Services: FL, PR and VI.
In many instances, these changes have been more of a "name change" rather than a substantive change in the way claims will be audited. ZPIC responsibilities are generally the same as those currently exercised by PSCs. While ZPIC overpayment review duties have not appreciably changed, the number of civil and criminal referrals appear to be increasing. In our opinion, ZPICs clearly view their role differently than that of their PSC predecessors.  ZPICs clearly view themselves as an integral part of the law enforcement team, despite the fact that they are for-profit contractors.  In consideration of their ability to recommend to CMS that a provider be suspended or have their Medicare number revoked, and / or refer a provider to law enforcement for civil and / or criminal investigation, providers should take these contractors quite seriously.
Both ZPICs and PSCs have traditionally asserted that unlike their RAC counterparts, they are not "bounty hunters."  ZPICs are not paid contingency fees like RACs but instead directly by CMS on a contractual basis.  Nevertheless, common sense tells us that if ZPICs aren't successful at identifying alleged overpayments, the chances of a ZPIC's contract with CMS being renewed are likely diminished.  Additionally, experience has shown us that despite the fact that ZPICs are expected to adhere to applicable Medicare coverage guidelines, a ZPIC's interpretation and application of these coverage requirements may greatly differ from your understanding of the same provisions.  In recent years, ZPICs have been aggressively pursuing a wide variety of actions, including but not limited to:
Prepayment Audit.  After conducting a probe audit of a provider's Medicare claims, the ZPIC may place a provider on "Pre-payment Audit" (also commonly referred to as Prepayment Review).  Unlike a postpayment audit, there is no administrative appeals process that may be utilized by a provider for relief.  Having said that, there are strategies that may be utilized by a provider which may assist in keeping the time period on prepayment review at a minimum.
Postpayment Audit.  Audits conducted by ZPICs primarily involve Medicare claims that have already been paid by the government.  After reviewing these claims, it is not uncommon for a ZPIC to find that the audited provider has been overpaid.  Having said that, the ZPICs we have dealt with appear to apply a strict application of the coverage requirements, regardless of whether a provider's deviation from the rules is "de minimus" in nature.  In doing so, it is not unusual to find that a provider has failed to fully comply with each and every requirement.  Depending on the nature of the initial sample drawn, a ZPIC may extrapolate the damages in a case, significantly increasing the alleged overpayment.  In doing so, the ZPIC is effectively claiming that the "sample" of claims audited are representative of the universe of claims at issue in an audit.
Suspension.  While the number of suspension actions taken by ZPICs has steadily increased in recent years,  Medicare providers should expect to see this number continue to grow.  Under the Affordable Care Act (often informally referred to as the "Health Care Reform" Act), CMS' suspension authority has greatly expanded.   
Revocation.  As with suspensions, we have seen a sharp increase in the number of Medicare revocation actions taken over the last year. The reasons for revocation have varied but have typically been associated with alleged violations of their participation agreement. In some cases, the ZPIC contractors found that the provider has moved addresses and did not properly notified Medicare. In other cases, a provider was alleged to have been uncooperative during a site visit. Finally, there were a number of instances where the provider allegedly did not meet the "core" requirements necessary for their facility to remain certified.
Referrals for Civil and Criminal Enforcement.  ZPICs are actively referring providers to the OIG (which can in turn refer the case to the U.S. Department of Justice for possible civil and / or criminal enforcement) when a case appears to entail more that a mere overpayment. However, just because a referral is made doesn't mean that it will prosecuted. In many instances, OIG (and / or DOJ) will decline to open a case due to a variety of reasons, such as lack of evidence, insufficient damages, etc.).
 III.  Steps Providers Can Take Now, Before They are Subjected to a ZPIC Audit:
In responding to a ZPIC audit, it is important to remember that although they may not technically be "bounty hunters," it is arguably to their benefit to find that an overpayment has occurred. These overpayments are often based on overlapping "technical" (such as an incorrect place of service code) and "substantive" (such as lack of medical necessity) reasons for denial. In recent years, the level of expertise exercised by ZPICs is often quite high — noting multiple reasons for denial and concern.
Unfortunately, the reality is that most (if not all) Medicare providers will find themselves the subject of a ZPIC, CERT, RAC or other type of claims audit at some point in the future.  In our opinion, the single most effective step you can take to prepare for a contractor audit is to ensure that your organization has implemented and is adhering to an effective Compliance Plan.  A comprehensive assessment of an organization's coding and billing practices is one element of an effective plan.  Several general points to consider also include:
Keep in mind your experiences with PSCs and other contractors.  The lessons you have learned responding to PSC, CERT and RAC audits can be invaluable when appealing ZPIC overpayments.  As you will recall, the appeals rules to be followed are virtually the same.

Monitor OIG's Work Plan.  While often cryptic, it can be invaluable in identifying areas of government concern.  Are any of the services or procedures your organization currently provides a focus of HHS-OIG's audit or investigative?

Keep an eye on RAC activities.  Review the service-specific findings set out in annual RAC reports.  Review targeted areas carefully to ascertain whether claims meet Medicare's coding and medical necessity policies.

You never realize how bad your documentation is until your facility is audited. While many providers start out "over-documenting" services (to the extent that there is such a thing), a provider's documentation practices often become more relaxed as time goes on – especially when the provider has not been audited for an extended period of time.  In such situations, both physicians and their staff may fail to fully document the services provided.  Moreover, the care taken to ensure that all supporting documentation has been properly secured may have also lapsed over the years.

Review your documentation.  Imagine you are an outside third-party reviewer.  Can an outsider fully appreciate the patient's clinical status and the medical necessity of treatment?  Are the notes legible and written is a clear fashion?  Compare your E/M services to the 1995 or 1997 Evaluation and Management (E/M) Guidelines – have you fully and completely documented the services you provided?  If dealing with skilled services, have you fully listed and discussed both the need for skilled services and the specific skilled services provided?
IV. Closing Thoughts on NCI-Owned AdvanceMed:
Imagine a ZPIC hands you a claims analysis rife with alleged errors, an indecipherable list of statistical formulas, and an extrapolated recovery demand that will cripple your practice or clinic. What steps should you take to analyze their work? Based on our experience, providers can and should carefully assess the contractor's actions, particularly the use of formulas and application of the RAT-STATS program when selecting a statistical sample and extrapolating the alleged damages based on the sample.  To be clear, not all statistical extrapolations will be flawed.  Depending on the steps taken by the ZPIC's statistician,  to the Over the years, we have challenged the extrapolation of damages conducted by Medicare contractors around the country, including tens of thousands of claims. Regardless of whether you are a Skilled Nursing Facility providing skilled nursing and skilled therapy services, an M.D. or D.O. providing E/M services, a Home Health company or a Durable Medical Equipment (DME) company, it is imperative that you work with experienced legal counsel and statistical experts to analyze the actions take by a ZPIC.
Liles Parker attorneys and staff have extensive experience representing a wide range of Medicare providers in audits by ZPICs and other CMS program integrity contractors.  Should you have questions regarding an inquiry from a ZPIC or RAC that you have received, please feel free to give us a call for a complimentary consultation.  We can be reached at:  1 (800) 475-1906.
(April 3, 2010):  The Federal government is taking considerable steps to stop Medicare fraud and abuse. Notably, the number of publicly-disclosed HEAT Strike Force investigations and prosecutions in Texas significantly increased last month.  Two of the cases disclosed involved mental health professionals:
A Psychologist was convicted of health care fraud and money laundering, in connection with various claims fraudulently billed to Medicare.  Instances of improper conduct included billing for more than twenty-four hours of services in a single day; billing for services in a single day which amounted to more than double the normal business hours of the Psychologist's practice; billing for services allegedly rendered during weekends, holidays, and times that the Psychologist was known to be out-of-town and away from the practice; and, submitting claims for services and evaluations not actually performed by the Psychologist, as required by law.
An unlicensed Behavioral Health Counselor was charged with Medicaid fraud for allegedly engaging in aggravated identity theft.  The defendant allegedly improperly acquired Medicaid beneficiaries' information, including names, addresses and Medicaid numbers, then used the information to file false claims through a behavioral counseling service the defendant owned.  These behavioral counseling services were billed to Medicaid but allegedly not provided to the beneficiaries for which they were billed.
Since being established approximately a year ago, Texas' HEAT Strike Force has significantly increased both investigations and prosecutions throughout the State.  Both enforcement efforts and the frequency of Medicare audits are anticipated to increase throughout 2010 and following years.  In addition to the increasing number of civil and criminal cases brought by the Texas HEAT Strike Force, the number of administrative overpayment cases is anticipated to grow as well.  It is essential that Texas providers continue their efforts to ensure that both business operations and billing practices fully comply with applicable statutory and regulatory requirements.
Liles Parker PLLC includes a number of attorneys with extensive former experience as Federal and / or State prosecutors.  Should your organization find itself under investigation, call us today for a complimentary consultation at: 1 (800) 475-1906.