(June 16, 2017):  Under the Social Security Act, states are required to operate a Medicaid Fraud Control Unit (MFCU).[1]  Each MFCU is tasked with the investigation and prosecution (under state law) of Medicaid providers who engage in fraud or patient abuse.   Last year was rough for dentists participating in the Medicaid program.  As set out in the "Medicaid Fraud Control Units Fiscal Year 2016 Annual Report," there were more open fraud investigations against dentists than against any other type of licensed practitioner providing services to Medicaid beneficiaries.  Additionally, the amount of money recovered by MFCUs in connection with Medicaid dental fraud cases last fiscal year far exceeds the recoveries made with other types of licensed Medicaid practitioners.  What does this mean for your practice?  As a participating dental provider in the Medicaid program, it is essential that you ensure that the services you bill to Medicaid fully qualify for coverage and payment.  This article examines one of the more common problem areas that have been identified by state MFCUs — the billing of intravenous (IV) sedation services by dentists to the Medicaid program.
I.  Law Enforcement is Actively Reviewing IV Sedation Services Billed to Medicaid:
The billing of dental IV sedation services to the Medicaid program is a favorite target of both state and federal auditors and investigators. Now, more than ever before, it is essential that your practice have safeguards in place to assist your dentists in determining the proper level of sedation to be administered.  Moreover, if you believe that IV sedation is needed, have you properly documented why this intensive level of sedation is medically necessary?  Have you documented why less intensive levels of sedation would not meet the needs of a particular patient?  This article examines a number of the issues to be considered when administering and billing for IV sedation to the Medicaid program
II.  Levels of Sedation Used in Dentistry:
It is important to keep in mind that regardless of which level of sedation is ultimately administered, the provider will normally still use a local anesthetic to numb the area of the mouth where the dental procedure is being conducted.  While this article is focused on issues arising when billing for IV sedation services, it is helpful to first outline the various levels of sedation that a dentist may choose from:
Minimal Sedation.

At this level, a patient is normally sedated nitrous oxide (commonly referred to as "laughing gas").  The nitrous oxide is administered the nitrous oxide through a mask placed over the patient's nose.  This minimally sedates the patient, who remains awake but is relaxed throughout the procedure. 
Moderate Sedation. Often referred to as "conscious sedation," this level of sedation can be achieved through the taking of a pill, such as Halcion. Although the pill will make the patient drowsy, the patient remains awake.  Most states require that dentists offering moderate sedation undergo additional training and licensed or certified by their state licensing board.
Deep Sedation (IV Sedation).  IV sedation, often achieved through a vein in the hand, is commonly used to place a patient under this level of consciousness.  IV sedation can be administered by an anesthesiologist or a properly trained and licensed dental professional (such as an oral surgeon).
General Anesthesia.  A dental patient placed under general anesthesia is fully unconscious during the procedure conducted. This is the deepest level of sedation dentistry.  It is usually performed in a hospital surgical environment by an anesthesiologist or a highly trained oral or maxillofacial surgeon.
III. Medical Necessity Requirements When Administering Dental Sedation:
The medical necessity, coverage, documentation and payment rules applicable to dental sedation vary from one state to another.  For instance, as a general rule, if your dental sedation claims are audited by Medicaid, the reviewer will attempt to assess whether level of sedation you administered was medically necessary and appropriate in each particular case.  It is therefore essential that you ensure that you ensure that you are properly trained, certified and / or licensed by the state to provide IV sedation or general anesthesia services prior to administering that level of care. Additionally, keep in mind that Medicaid's documentation requirements, coverage and payment rules frequently change.  If you intend to provide this level of dental sedation, you need to periodically review the Medicaid Provider Handbook for your state to ensure that your efforts fully comply with applicable requirements.
IV.  Recent Problems Identified When Auditing IV Sedation Services:
Unfortunately, over the past year, state law enforcement personnel have identified a number of ways that IV sedation dental services have been improperly billed to Medicaid. Risk areas that will likely be examined if your IV sedation claims billed to Medicaid are audited include the following:
Risk Area #1:  Billing for IV sedation when the level of sedation actually administered was conscious sedation.  IV sedation is typically reimbursed at a much higher rate than either moderate sedation (conscious sedation) or minimal sedation (nitrous oxide).
Risk Area #2:  Billing for IV sedation on the basis that it was necessary for emergency medical care when, in fact, no emergency conditions were present.  If the medical necessity of IV sedation is supposed to be based on the fact that it was needed for emergency dental care services, an auditor is likely to fist look at where the services were provided.  Some states require that IV sedation must be administered in a hospital or a qualified ambulatory surgical center. To the extent that your state is more flexible on the site of administration, it is still very important that you document the facts and circumstances which constitute the medically necessary emergency conditions that required the use of IV sedation..
Risk Area #3: Billing for IV sedation procedures without justifying in writing, that the service is required for a patient who is uncontrollable under local anesthesia alone.  Most state have identified a number of cognitive and behavioral conditions that make it difficult for a patient to be sedated with only minimal or moderate sedation.  If you are administering IV sedation to a patient based on the fact that a patient is uncontrollable, we strongly recommend that you fully document the reasons that this level of sedation is medically necessary.
Risk Area #4:  Billing Medicaid for IV sedation services at a higher rate for [IV sedation] provided to a Medicaid recipient than dentist charged to other payors.  A number of states have This particular state has broad statutory provisions that restrict a provider from charging a higher rate for any unit of service provided to a Medicaid recipient than the provider charges others (with the exception of what is billed to Medicare).

Risk Area #5:  Submitting a claim for oral sedation when in fact the patient was administered IV sedation prior to the effective date that the dentist was licensed to perform sedation." Most states require that dentists have specialized training and be certified or specifically licensed by the state to administer IV sedation or general anesthesia.  In this particular case, it was alleged that the dentist purposefully miscoded the level of sedation administered to hide the fact that he / she was not yet licensed by the state to administer IV sedation.
Risk Area #6:  Administering and billing Medicaid for IV sedation on dental patients that were merely receiving teeth cleaning services and did not otherwise qualify for this level of dental sedation.  During an audit, if you have been found to have administered and billed for IV sedation when you are merely cleaning a patient's teeth, the government will undoubtedly argue that these services were not medically necessary or required.  IV sedation cannot be provided to a patient merely because the patient has requested it or because it would make the dentist's job easier.
Risk Area #7:  Administering and billing for IV sedation services that were performed in connection with underlying procedures that Medicaid does not cover."  If a dentist performs care and treatment procedures that do not qualify for coverage and payment under Medicaid, the dentist cannot administer and bill Medicaid for associated IV sedation services, even though the non-covered underlying services may have justified the use of IV sedation.  

Risk Area #8:  Billing for more time spent administering VI sedation services than the actual time that the recipient spent under IV sedation OR in excess of the time medically necessary for the underlying procedure."  Even if the administration of IV sedation may have been medically necessary, you still cannot bill Medicaid for more time than the patient was actually sedated.  

Risk Area #9:  The defendants were alleged to have backdated and billed Medicaid for IV sedation services on the basis that the underlying facts qualified as "emergent," when, in fact, the definition of what constitutes a qualifying emergent situation changed.   Improperly backdating medical records in an effort to qualify for coverage under the old rules, is both a violation of your state Dental Practice Act and is likely a criminal offense under both state and federal law.  Don't do it!

Risk Issue #10:  Failure to conform to the minimum professional standards of dentistry. For example, in one recent case, a dentist was alleged to have engaged in the performance of patient care (regardless of whether actual injury to the patient occurred), that did not conform to minimum professional standards of dentistry.  More specifically, the dentist was alleged to have performed a dental extraction procedure on a sedated patient while riding a hoverboard.  The dentist also allegedly filmed the procedure and distributed the film to persons outside of the dental practice.
Robert W. Liles, JD, MBA, MS is an attorney with Liles Parker, Attorneys & Clients at Law.  Our Firm has offices in Washington, DC; Baton Rouge, LA; Houston, TX and San Antonio, TX.  We represent dentists and dental providers around the country in connection with Delta Dental and other insurance payors audits of their dental claims.   Should you have questions, please give Robert a call for a free consultation.  He can be reached at:  1 (800) 475-1906.
[1] At this time, 49 states and the District of Columbia an active Medicaid Fraud Control Unit (MFCU). North Dakota has not established a MFCU.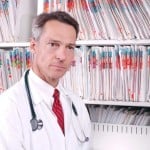 (April 3, 2015): Starting this year, eligible providers who have not attested to meaningful use of the Medicare and Medicaid Electronic Health Record (EHR) Incentive Programs for 2014 will face a 1% penalty on Medicare reimbursement. The penalties will increase to 2% in 2016 and 3% in 2017. Depending on the total number of Medicare eligible professionals who are meaningful users under the EHR Incentive Programs after 2018, the maximum payment adjustment can reach as high as 5%. Eligible providers and hospitals should make sure they have sufficient documentation so that they are prepared to respond to a possible EHR meaningful use audit. Key focus areas of an EHR meaningful use audit will likely include eligibility and meaningful use criteria, Health Insurance Portability and Accountability Act (HIPAA) security risk analysis and mitigation documentation, and documentation of the program.
I.  Overview of the EHR Meaningful Use Audit Process:
The meaningful use audit process typically begins with your receipt of an initial request letter seeking information and documentation regarding your efforts to comply with applicable meaningful use requirements. This letter will likely either come directly from CMS or the audit firm CMS has engaged has engaged to conduct meaningful use audits. An eligible provider will have two weeks to respond to the letter and provide the documentation that has been requested. Following submission, the initial review process will commence, where CMS and/or its audit vendor will examine the documentation. Depending on CMS's findings and concerns, an onsite review may be needed. Finally, the eligible provider will receive an audit determination letter. The letter will inform the provider whether they were successful in meeting meaningful use of electronic health records. If a provider is found not to be eligible for an EHR incentive payment, the payment will be recouped.
II.  Preparing for an EHR Meaningful Use Audit:
To avoid penalties for 2016, eligible health care providers and hospitals should start gathering meaningful use supporting documentation now, not after an audit has been initiated. Specifically, they should retain all relevant supporting documentation used to complete the Attestation Module responses. Providers should keep summary data from the certified EHR system, but because some certified EHR systems are unable to generate reports that limit the calculation of measures to a prior time period, providers should also download and/or print a copy of the report used at the time of attestation for their records. They should also download and/or print primary evidence of eligibility. Primary evidence documents will be needed for more detailed reviews, and should include, at minimum, the numerators and denominators for the measures, the time period the report covers, and evidence to support that the documentation was generated for that eligible provider or hospital.
In addition, not all certified EHR systems currently track compliance for non-percentage-based meaningful use objectives. These objectives typically require a "Yes" attestation in order for a provider to be successful in meeting meaningful use. To validate provider attestation for these objectives, CMS and its contractor may request additional supporting documentation. Any non-EHR based reports should demonstrate the time period of the reports, proof that the report was not changed or updated, and that it is specific to the practice. Screenshots and timestamps can be used to help evidence these facts.
III.  Final Remarks:
Providers should save all electronic or paper documentation that supports attestation in order to ensure preparation for a potential audit. They should also save any documentation that supports the values entered in the attestation module for clinical quality measures. Hospitals should also maintain documentation that supports their payment calculations. If an audit happens, all of this documentation will be used to validate that the provider accurately attested and submitted clinical quality measures, as well as to verify that the incentive payment was accurate. Should you need assistance with a meaningful use
Liles Parker attorneys represent health care suppliers and providers around the country in connection with regulatory compliance reviews, Medicare ZPIC and RAC audits, HIPAA Omnibus Rule risk assessments, privacy breach matters, and State Medical Board inquiries. Robert W. Liles, Esq., is a Managing Partner at Liles Parker, Attorneys & Counselors at Law.  Call Robert for a free consultation at 1 (800) 475-1906.
(January 22, 2015): Medicaid dental audits have greatly expanded over the past few years. As many (if not all) dentists and orthodontists are painfully aware, the both federal and state law enforcement agencies have doggedly pursued Medicaid dental providers in their efforts to recoup funds paid to dentists and orthodontists for the provision of medically unnecessary services and other allegedly improper services. One of the least understood mandatory obligations applicable to ALL dentists and orthodontists who accept Medicaid is the requirement that all participating providers MUST screen their employees, contractors, vendors and agents through literally dozens of federal and state exclusion databases. While there a number of important exclusion screening concerns to consider, today we will be focusing on two risk areas:
I.     Medicaid Dental Audits.  Have You Complied with Your Exclusion Screening Obligations?
Prior to the significant changes enacted under the Affordable Care Act (ACA), there were are already both mandatory and permissive bases for exclusion from participation in the Medicare and Medicaid programs. Importantly, there are bases for mandatory or permission exclusion from federal health care programs that may be pursued by the government. Moreover, each state has established its own list of infractions and/or other instances of improper conduct that can result in exclusion from Medicaid.
What is the scope of an exclusion action? Importantly, HHS-OIG has taken the position that if a dentist, orthodontist or other party is excluded from participating in the Medicare or Medicaid programs, they are effectively barred from working with most health care provider and supplier entities. As HHS-OIG writes:
"Excluded persons are prohibited from furnishing administrative and management services that are payable by the Federal health care programs. This prohibition applies even if the administrative and management services are not separately billable. For example, an excluded individual may not serve in an executive or leadership role (e.g., chief executive officer, chief financial officer, general counsel, director of health information management, director of human resources, physician practice office manager, etc.) at a provider that furnishes items or services payable by Federal health care programs. Also, an excluded individual may not provide other types of administrative and management services, such as health information technology services and support, strategic planning, billing and accounting, staff training, and human resources, unless wholly unrelated to Federal health care programs."
Importantly, a dental practice cannot limit its screening activities to only "new employees." The Compliance Officer in a dental or orthodontist office should be routinely (at least every 30 days) checking both federal exclusion databases to ensure "that the HHS–OIG's List of Excluded Individuals and Entities, and the General Services Administration's (GSA's) List of Parties Debarred from Federal Programs have been checked with respect to all employees, medical staff and independent contractors." Dental and orthodontist practices are also responses for checking all state exclusion databases (at the time of this article, 36 states maintained their own databases. However, this number is constantly growing. You should therefore keep up with the status of all 50 states.
Using Texas as an example, HHSC-OIG is very aggressive in its approach towards compliance. It expects "[a]ll [Medicaid] service providers [to] check OIG's exclusion list monthly." First pioneered by New York State, this trend (of requiring monthly screening checks) is steadily being adopted by states around the country.  As Medicaid dental audits expand, it is essential that all dental providers take steps to comply with their mandatory obligation to perform comprehensive exclusion screening of procedures of their staff, contractors, vendors and agents.
What the penalty for improperly hiring an excluded party or for contracting with a vendor, contractor or other third party? Essentially, any Medicaid dental claims submitted for coverage and payment after an excluded party enters on board your practice would be tainted, thereby exposing the practice to potential Civil Monetary Penalties (CMPs), along with other administrative, civil and / or potentially criminal sanctions.
II.     Don't Play Games! Sham Ownership Schemes:
As an example, in a federal criminal case out of Massachusetts, a registered dentist was convicted of fraud for submitting false claims to the government for payment. As a result, the Department of Health and Human Services, Office of Inspector General (HHS-OIG) notified the dentist that he was being excluded from participation in federal and state health care programs, including Medicare and Medicaid. As part of that notice, the convicted dentist was notified that he may not "submit claims or cause claims to be submitted" for payment from the federal and state health care programs (in this case, specifically Medicaid). Additionally, the convicted dentist was advised that Medicaid reimbursement payments could not be made to any organization in which the convicted dentist served as an "employee, administrator, operator, or in any other capacity…" After his conviction, the dentist surrendered his right to practice dentistry in states where he was licensed.
Despite the fact that this individual was no longer licensed as a dentist and was expressly excluded from participating federal and state health benefit programs, he went out and established several dental practices, which were operated by both other dentists and the excluded individual. These dental practices treated Medicaid patients and received millions of dollars in Medicaid payments from the state Medicaid program, despite the fact that the practices were effectively run by an excluded individual. The excluded dentist was found to have been involved in "reviewing patient charts, suggesting dental procedures to be performed, reviewing billing records, reviewing income reports, interviewing and hiring dentists, and providing overall management direction to the offices."
At one point, the excluded dentist hired another licensed dentist to run one of the dental practices he had opened. The newly hired dentist later learned of the legal and regulatory sanctions (included exclusion) that had been taken against the convicted dentist. The hired dentist subsequently submitted an application with the state Medicaid agency to become a Medicaid program provider. During the Medicaid application process, the hired dentist failed to disclose that a convicted, excluded, unlicensed dentist had an ownership or control interest in the dental practice. Notably, the convicted dentist repeatedly engaged in this sham ownership / control interest scheme.
Ultimately, the government learned of the sham ownership / control interest schemes perpetrated by the convicted dentist. Both the convicted dentist and at least one of the licensed dentist he had roped into the scheme were subsequently arrested and charged with conspiring to commit health care fraud, committing health care fraud, and making false statements involving federal health care programs health care fraud.
III.     Final Conclusion.
Dentists and orthodontists around the country are under the regulatory microscope.  While most of the audits and investigations currently underway involve Medicaid claims, we have worked on several cases involving Medicare claims as well.  Most recently, we have seen a number of dental audits being undertaken by private payors.  In years past, regulatory and enforcement actions have focused almost exclusively on non-dental related health care providers and suppliers.  Those days are over.  It is imperative that you review your current medical necessity, coding, billing and documentation practices to help ensure that your practice will be prepared for an audit.  Effective exclusion screening  practices are merely a step in the right direction.  Dentists and orthodontists should develop, implement and follow an effective Compliance Program — one that has been tailored to address the specific risks they face.   Have questions?  Give us a call if we can be of assistance.  We can be reached at: 1 (800) 475-1906.
Liles Parker attorneys represent health care suppliers and providers around the country in connection with regulatory compliance reviews, Medicare prepayment reviews and postpayment audits, HIPAA Omnibus Rule risk assessments, privacy breach matters, and State Medical Board inquiries. Robert W. Liles, Esq., is a Managing Partner at Liles Parker, Attorneys & Counselors at Law.  Call Robert for a free consultation at: 1 (800) 475-1906.
(November 21, 2012): On November 15th, the Department of Health and Human Services, Office of Inspector General (OIG) issued a report on Medicaid personal care services entitled "Personal Care Services, Trends, Vulnerabilities, and Recommendations for Improvement – a Portfolio", Report No. OIG-12-12-01 (Report).  The Report purports to synthesize a number of prior reports and makes recommendations to improve program vulnerabilities that OIG has detected in its prior audits, evaluations and inspections of personal care services (PCS). The OIG indicates that it has previously found significant and persistence compliance, payment and fraud vulnerabilities.  It also emphasizes the seriousness of its concerns by noting that Medicaid costs for PCS's increased 35% from 2005 to 2011.  Specifically, OIG notes that it has produced 23 audit and evaluation reports from 2006 through 2012 focusing on PCS's.
I.  Overview of Problems Identified in the OIG's Report on Medicaid Personal Care Services Fraud:
The OIG Report has identified the following concerns and program deficiencies:
Improper payments linked to a lack of compliance with various requirements including State requirements, lack of documentation to demonstrate that services had been provided, services having been provided while beneficiaries were in institutional stays that, themselves, were reimbursed by Medicare or Medicaid, or services that were provided by staff who did not meet State qualification requirements;
Inadequate controls to ensure appropriate payment and quality including inadequate controls over the prior authorization processes, lack of prepayment controls and edits, inconsistent standards and monitoring of PCS attendants, and inadequate billing practices to substantiate the delivery of services; and
Increasing concern over fraud in the delivery of PCS including conspiracies between beneficiaries and PCS attendants to submit claims for services not provided or not covered, with a special concern over self-directed services.
Although not mentioned in the report, there have been recent reports of convictions for other types of fraud involving kickback arrangements.  In this regard, OIG noted that as of 2010, state Medicaid Fraud Control Units (MFCUs) had more open investigations of PCS fraud than any other type of services – more than 1,000 investigations nationwide.
The Report also makes a number of recommendations to CMS for revising requirements for PCS's that include more standardized regulation of qualifications, expanding federal requirements and guidance, more sharing of data , and other modifications.  CMS agreed with one of the recommendations – better sharing of data suitable for identifying overpayments, while either rejecting or providing qualified acceptance of others.
II.  What Should Personal Care Services Providers Do?
The real takeaway for providers of these services is an understanding that these services are coming under increasing scrutiny and State and Federal oversight – especially from State Medicaid auditors, MFCUs, and US Attorneys' offices.  As such, providers should familiarize themselves with the findings and recommendations of the Report, CMS' responses, and recent reported cases of convictions or settlements.  It is critical that they develop or ensure that their own compliance programs, including internal and external audits and service monitoring processes incorporate those findings and protect against the conduct that has drawn scrutiny.
Liles Parker attorneys have had considerable experience and success in representing PCS providers.  Our team has successfully worked to assist PCS providers in obtaining favorable decisions that exempted several PCS' from being required to obtain CONs as a condition of retaining their licenses, Medicaid coverage issues, and eliminating entirely provider liability for a major audit disallowance.  Additionally, Liles Parker attorneys have significant experience in assisting providers in establishing and auditing effective compliance plans and programs. Anyone seeking further assistance in this area should contact Michael Cook at 202-298-8750.
(May 15, 2012): Recent efforts by CMS to improve the performance of Medicaid MIC audits have resulted in procedural changes for these contractors and new financial incentives for Medicaid Recovery Audit Contractors (MRACs).  These new procedural changes are intended to improve the effectiveness of MRAC audits.  The recent U.S. Department of Health and Human Services (HHS) Office of the Inspector General (OIG) report entitled "Early Assessment of Audit Medicaid Integrity Contractors", issued on 03/19/12, revealed that MICs underwent a learning curve during their startup audit efforts in 2010 and after identifying several problems, the Medicaid Integrity Program (MIP) is now poised to significantly improve its audit presence and its ability to target and identify healthcare waste, fraud and abuse.
I.  State-Administered Medicaid MIC Audits Have Been Largely Ineffective:
The OIG's report indicated that initial MIC audits in state-administered Medicaid programs were largely ineffective, but identified correctable issues associated with the application and analysis of Medicaid data.  As a result, significant improvements in Review and Audit MIC capabilities to identify audit overpayments can soon be expected.
The federal government's share of Medicaid spending for 2010 was $271.4 billion, with the various states accounting for the remaining $133.9 billion.  As set out in CMS' 2010 Actuarial Report, overall Medicaid spending totaled $404.9 billion. CMS projected $22.5 billion in improper payments through its Medicaid Payment Error Rate Measurement, discussed in the HHS Agency Financial Report for 2010.
The OIG report found that of the 370 pre-screened MIC audits that had been conducted or were still ongoing in the first 6 months of 2010, 81% were either unable or unlikely to identify overpayments.  From January 1, 2010 through June 30, 2010, the OIG found that, "Only 11% of assigned audits were completed, with findings of $6.9 million in overpayments, $6.2 million of which resulted from seven completed collaborative audits involving Audit MIC's, Review MIC's, States and CMS."
Moreover, CMS spent approximately $30.5 million on Review and Audit MICs in 2010, with $17.2 million going to Audit MICs. The government has enjoyed success on the Medicare side with increased contractor audits by RACs and ZPICs, and is now looking to improve its initially disappointing performance on the Medicaid side and increase its $6.9 million total in overpayment recoveries.
II.  MIC Auditors Have Done a Poor Job Identifying Targets:
The OIG report found that Medicaid MIC audits were hindered by poor target identification algorithms in their data analysis software and mistakes in the Review MICs' application of State Medicaid program policies and data, bearing in mind that each state's program policies and data are unique.  The OIG made a number of suggestions for improved application and analysis, with the result being that providers should expect largely improved overpayment identification by MICs in the future.
Significantly, the OIG found that $6.2 million of the $6.9 million dollars identified as overpayments in 2010 resulted from 7 of 8 collaborative audits conducted between Audit MICs, Review MICs, State MICs and CMS.  Of the 42 MIC audits studied, these 7 collaborative audits identified 90% of the overpayments for that period, with only $700,000 coming from the remaining 35 MIC audits.
III. Final Remarks:
OIG recommended that CMS expand its collaborative audit efforts with State Medicaid administrative agencies, and improve its audit target selection in states that choose not to collaborate with the federal government in improving identification of waste, fraud and abuse by Medicaid providers.
Liles Parker is a full service health law firm, providing assistance and representation with Medicaid and Medicare compliance concerns, government audits and appeals, and other health law matters.  Should you have any questions, please contact Richard Pecore at: (713) 432-4747 for a free consultation.
(November 30, 2010):  The United States Department of Health and Human Services ("HHS") recently published a Proposed Rule applying the Recovery Audit Contract (RACs) process to claims under the Medicaid program.  As background, the RAC process has been a part of the Medicare program since 2005, first as a demonstration project from 2005 – 2008, and then extended to the entire nation effective no later than January 1, 2010.
I. Overview of the Medicare RAC Program:
 Under the Medicare RAC program, HHS retains private contractors for a post payment review process to identify over and under payments on a contingency fee basis.  There are two types of reviews – data mining, which involves simply reviewing data to identify improper payments, and complex reviews, which require reviews of medical records to determine the "legitimacy" of a payment.  To date, HHS has contracted with four RACs – one covering each of four national regions.  HHS pays the RAC a contingency fee based upon a percentage (currently ranging from 9 – 12.5 percent) of the amounts of overpayments that the Federal government recovers and underpayments that HHS repays providers based upon the RAC review.  Overpayment recoveries have far exceeded underpayments that the program has reimbursed providers.
The process was highly controversial during the demonstration, and HHS implemented a number of changes for the national roll out.  Among others, HHS:  shortened the look back period; set limits on the number of records that the RACs could request at any one time; precluded RACs from retaining their contingency fee payments where the provider prevailed at any stage of the appeals process; required RACs to receive approval from HHS, and publish, the types of claims that they were reviewing; and required RACs to retain physicians as medical directors.  Despite theses changes, the process still requires providers to expend substantial amounts of increased administrative expenditures to accommodate these reviews.
II.  Medicaid RAC Programs are Now Required by Law:
Although several States have conducted RAC type audits under their Medicaid programs, most have not.  However, as part of the health care reform legislation, Congress required all States to establish a Medicaid RAC program by December 31, 2010.[1] See §6411 of the Patient Protection and Affordable Care Act.
The proposed rules require that States submit a state plan amendment ("SPA") by the December 31, 2010 deadline.  However, recognizing that responses to the proposed rule are not even due until January 10, 2010, the proposal also indicates that States are not required to implement the program until April 1, 2011.  The proposal also recognizes that some States may need to change their State laws to implement the RAC program, and thus states that HHS may grant exceptions in certain areas, albeit on a limited basis.
The proposed rules would grant substantial flexibility to states in how they establish their RAC programs.  However, the rules provide that the fees States pay Medicaid RACs for overpayments and underpayments combined may not exceed the amounts that the State collects from overpayments.  This means that both the States and RACS will be strongly incentivized for the RACs to find over, as opposed to under, payments.
III.  Medicaid RAC Appeals:
The rules require the State to establish an appeals process for providers to dispute overpayments identified by the RACS.  However, the preamble to the proposed rules would require states to return the Federal match for an overpayment that is identified even if the State does not recover that overpayment from the provider.  If this is construed to require the State to return the Federal share of overpayments that the RAC identifies even if the provider prevails on appeal, this would place a strong disincentive for the State to establish a vigorous and unbiased appeal process.  Similarly, it is unclear whether HHS would recover the Federal portion of identified overpayments even in those cases where the State otherwise would have settled a claim in this process.
Further, it is not clear whether HHS will attempt to recover the share of the entire identified overpayment, even if it is clear that the provider would have been entitled to a partial payment if the claim had been properly submitted, e.g. in States that pay hospital providers under a DRG system, hospital transfer cases, or cases where the RAC concludes that a hospital case that was billed as an inpatient admission should have been billed as observation.  Absent such authorization, the State would avoid payment for even the portion of treatment that its RAC concluded was legitimate and actually provided, albeit mistakenly claimed.
Under the proposed rules, it appears that States would have substantial flexibility in designing their programs.  Thus, it would behoove providers and their trade associations not only to submit comments on the proposed Federal rules (which are due on January 10, 2010), but also to become involved in the development of the State process.  Liles Parker attorneys have had success in the past in assisting providers in one State to change the process in an analogous circumstance, to, among other things:  shorten the period for which claims were reviewed; assist providers in convincing the State to implement a routine process to minimize the chance that record requests would be lost; limit the number of medical records that could be requested; limit reveries to the difference between amounts that were claimed and those that could have been claimed under the RAC's analysis; the qualifications of RAC staff that review medical necessity claims; and establishing the specific criteria that would be used to review medical necessity issues.
Also, providers will want to discuss with their States a number of other issues such as the extent to which physician judgment will be relied upon in second guessing medical necessity and treatment decisions, the process that will be used to challenge Medicaid RAC determinations, and the extent to which the State will increase Medicaid payments for the added administrative expense involved in staffing up for these reviews.  This is especially critical under the Medicaid program, where State payments often are far below the cost of providing the service as a result of deficient appropriations.
Finally, providers will need to develop their internal processes for ensuring that requests for records are properly tracked and timely processed, and for appealing appropriate cases.
Liles Parker attorneys have extensive experience in all of these areas and are prepared to assist providers and their trade associations in commenting on the proposed Federal rules, assisting in negotiations with States on the development of their Medicaid RAC programs, and appealing overpayment determinations.  Providers wishing to discuss these issues should contact Michael Cook at (202) 298-8750.
---
[1] Congress also expanded the Medicare RAC program to parts C (Medicare Advantage) and D (Medicare Outpatient Prescription Drug program) of Medicare.  We will address these changes in a later issue.
(April 20, 2010): The Department of Health and Human Services, Office of Inspector General (OIG) recently released its report on Medicaid Audits "HHS-Analysis of Improper Payments Identified During the Payment Error Rate Measurement Program Reviews in 2006 and 2007 (A-06-09-00079)." As set out in the report, four types of medical review errors accounted for 95% of the net improper Medicaid overpayments during 2006 and 2007.  A breakdown of the Medicaid audit error findings are set out in the report is detailed below.  OIG examined a total of 1,356 medical review errors and 202 data processing errors.
I.  Medicaid Audit Error Findings:
Of the medical review errors analyzed by OIG, the agency found that four types accounted for 78% of the errors and 95% of the net improper Medicaid overpayments. The four error types included:
Error Type #1:  Insufficient documentation (37.4%);

Error Type #2:  No documentation (25%);

Error Type #3:  Services that violated State policies  (12.9%); and

Error Type #4:  Medically unnecessary services (2.4%).
The 1,356 medical review errors included 23 service categories, six of which accounted for 67 percent of the errors and 95 percent of the net improper Medicaid overpayments. The six service categories included:
Category #1:  Nursing facilities;

Category #2:  Inpatient hospitals;

Category #3:  Home and Community-Based Services waivers;

Category #4:  Intermediate care facilities for the mentally retarded;

Category #5:  Prescribed drugs; and

Category #6:  Physician practices.
II.  Medicaid Audit Error Types of Data Processing Problems:
Of the 202 data processing errors OIG analyzed, four types accounted for 78 percent of the errors and 64 percent of the net improper Medicaid overpayments. The four error types included:
Error Type #1: Pricing errors,

Error Type #2: Non-covered services errors,

Error Type #3: Rate cell errors for managed care claims, and

Error Type #4: Errors in the logic edits of claim processing systems.
The 202 data processing errors represented 18 service categories, six of which accounted for nearly 73 percent of the errors and 79 percent of the net improper Medicaid overpayments. The top six service categories included:
Category #1: Inpatient hospitals

Category #2: Nursing facilities,

Category #3: Capitated care,

Category #4: Prescribed drugs,

Category #5: Physicians, and

Category #6: Outpatient hospital.
III.  Estimated Financial Impact (Federal Only):
For 2006, CMS estimated that the Federal share of the improper payments paid was $6.6 billion.  This increased considerably, to $18.6 billion in 2007 (Federal share only).  OIG has recommended that CMS provide States with similar analytical data to help them address these improper payments.
IV.  Final Remarks:
LWith the passage of the recent Health Care Reform legislation, CMS has been authorized to expand the RAC program to Medicaid.  Now, more than ever before, it is essential that providers carefully analyze their operations, coding and billing practices in order to ensure that Medicaid billings meet applicable regulatory and statutory requirements.
Robert W. Liles, Esq. serves as Managing Partner at Liles Partner.  Robert and several of our other attorneys have extensive experience working on Medicaid cases.  Should your physician practice or clinic find itself facing a Medicaid audit or investigation, give us a call for a complementary consultation.  We can reached at: 1 (800) 475-1906.