(March 19, 2010): Unfortunately, you received a letter in the mail advising you that a set of your Medicare claims are going to be audited by a Zone Program Integrity Contractor (ZPIC) working for the Centers for Medicare and Medicaid Services (CMS). Your initial reaction is like to be "What is a ZPIC?" Good question.
I. What is a ZPIC?
Pursuant to the Medicare Prescription Drug, Improvement and Modernization Act of 2003 (MMA), CMS was required to use competitive measures to replace the current Medicare Fiscal Intermediaries (Part A) and Carriers (Part B) contractors with Medicare Administrative Contractors (MACs). After setting up the new MAC regions, CMS created new entities, called Zone Program Integrity Contractors (ZPICs). Intended to consolidate existing program integrity efforts, over the last year ZPICs have been taking over PSC audit and enforcement activities around the country. Statements of Work in ZPIC contracts are similar to those covering PSCs. In fact, Chapter 4 of CMS's "Medicare Program Integrity Manual" reflects that the processes and procedures used by ZPICs when handling program integrity functions are essentially the same as those used by PSCs around the country. Seven ZPIC zones have been identified. The zones include the following states and / or territories:
ZPIC Zone 1

– CA, NV, American Samoa, Guam, HI and the Mariana Islands.

ZPIC Zone 2

- AK, WA, OR, MT, ID, WY, UT, AZ, ND, SD, NE, KS, IA, MO.

ZPIC Zone 3

– MN, WI, IL, IN, MI, OH and KY.

ZPIC Zone 4

– CO, NM, OK, TX.

ZPIC Zone 5

– AL, AR, GA, LA, MS, NC, SC, TN, VA and WV.

ZPIC Zone 6

- PA, NY, MD, DC, DE and ME, MA, NJ, CT, RI, NH and VT.

ZPIC Zone 7

– FL, PR and VI.
II. What Should Our Practice do After Receiving a ZPIC Request for Records?
Upon receiving a request for records by a ZPIC, there are a number of steps which must be taken. These steps include, but are not limited to:
Take care before conducting an internal review of the claims requested. While an internal analysis can be invaluable, you want to avoid creating a non-privileged paper trail of identified problems.

Remember, both ZPICs and RACs may make a referral to law enforcement if their assessment indicates that problems may be more than a mere overpayment.

Review past claims audits and evaluations to determine whether these claims have been previously evaluated. If you owe money, pay it back.
Note the claims denied and calculate when appeals must be filed. Review the reasons given for each denial.
Has the contractor correctly cited Medicare policy? Do not automatically assume the contractor's arguments are meritorious.
Appeals must be filed in a timely fashion. Moreover, all supporting documentation and arguments must be submitted to the QIC.
Read more about
Zone Program Integrity Contractors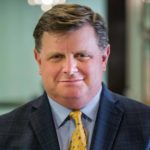 Robert W. Liles serves as Managing Partner at Liles Parker, Attorneys & Counselors at Law. Liles Parker attorneys represent health care providers and suppliers around the country in connection with audits and investigations of Medicare, Medicaid and private payor claims. Our attorneys also represent licensed health care professionals in State Licensure Board complaints and administrative disciplinary proceedings. Should you have any questions regarding these issues, don't hesitate to contact us. For a complimentary consultation, you may call Robert or one of our other attorneys at: 1 (800) 475-1906.