(July 1, 2014): Law enforcement authorities are actively investigating and prosecuting health care providers for crimes based upon allegations of Medicaid dental fraud in Texas. When looking for fake billing to the Medicaid program, investigators have historically targeted hospitals and doctors, but increasingly dentists have come under watch. In Texas, new measures have been adopted to investigate Medicaid dental fraud.
In response to millions of dollars in dental and orthodontic Medicaid fraud recently uncovered in the state, the Texas legislature passed H.B. 3201, effective September 1, 2013. This law created a new process for investigating complaints against dentists that is similar to the process the Texas Medical Board uses to investigate complaints against physicians. It also adds requirements to the licensing requirements for dentists.
I. Process for Investigating Complaints Medicaid Dental Fraud in Texas:
H.B. 3201 establishes a new system for dental patients to file complaints and to track Medicaid providers. It also requires that within 60 days of a complaint being received, the Texas State Board of Dental Examiners must complete an investigatory process and make a decision. Prior to the new regulations, the board had been taking an average of more than 400 days to resolve complaints.
In the past, the seven-member dental board reviewed each case individually with the help of volunteer experts. Under the new process, staff members including dentists, lawyers, investigators, licensing specialists and support staff will review complaints and conduct preliminary investigations to determine if violations occurred.
In cases where an investigation is pursued, complaints involving standard of care are referred to a new expert panel comprising dentists and dental hygienists. The dental board will hear all others investigations. The board will make final decisions on all cases involving alleged violations and will review the staff's dismissal of other complaints.
II. Licensing Requirements:
HB 3201 also creates a $55 surcharge added to the cost for dentists who are obtaining or renewing their licenses. These extra funds will allow the dental board to hire new staff members and an expert panel of dentists to review complaints.
Dentists will also be required to submit more information when they apply for a license. When completing their yearly registration before, dentists were only required to list the name of the dental practice, its physical address, hours worked there per week, number of weeks worked per year, the type of practice and the number of hygienists and assistants. Under the new law, registration applicants must include more information on the license holder, whether the dentist is a provider under Medicare, and whether the licensee is affiliated with a dental service organization.
III. Medicaid Fraud Control Unit of the Office of the Texas Attorney General:
The Texas Attorney General's Medicaid Fraud Control Unit is also pursuing Medicaid fraud. The department conducts criminal investigations of Medicaid providers who are suspected of cheating the Medicaid Program. The unit employs investigators, auditors and attorneys who conduct investigations and assist in the prosecution of Medicaid providers who defraud the system or abuse the elderly.
IV. Recent Example of Medicaid Dental Fraud in Texas:
Last year, the Medicaid Fraud Unit, in conjunction with the FBI, led an investigation which resulted in a Texas dentist pleading guilty to a Medicaid fraud scheme. The dentist had practiced pediatric dentistry and admitted that he made false and fraudulent statements and entries on patient records, which caused Medicaid to be billed for, and pay, at least $120,000 for services falsely claimed to have been performed. He faced a maximum statutory penalty of five years in federal prison, a $250,000 fine, and restitution. In February of this year, the dentist was sentenced to 18 months in federal prison and was ordered to pay $57,969 in restitution.
V. Final Remarks:
Especially in light of new legislation, it is essential that dentists participating in any state Medicaid dental programs review their practices to ensure that they are complaint and have preventative measures in place. Federal and state enforcement investigations of possible incidents of dental fraud have steadily increased in recent years, and there is every indication that these efforts will continue to rise.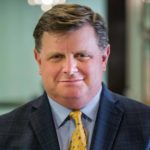 Robert W. Liles
Esq., serves as Managing Partner at
Liles Parker
, Attorneys & Counselors at Law.
Liles Parker attorneys
represent dentists, orthodontists, and other health care providers around the country in connection with both regulatory and transactional legal projects. For a free consultation, call Robert at:
1 (800) 475-1906
.