(March 4, 2020):  Many dentists and dental practices around the country are glad that 2019 is behind us.  Last year was a banner year for law enforcement investigators and administrative auditors of dental claims.  Federal and State prosecutors around the country actively pursued both civil and criminal cases against individual dentists for a variety of offenses.  Notably, a number of the defendants prosecuted by the government were first identified as engaged in wrongdoing by Unified Program Integrity Contractors (UPICs) conducting Medicaid dental claims audits and private payor Special Investigative Units (SIUs) reviewing dental claims submitted by a practice for payment.  In this article, we examine the administrative, civil and criminal cases that were brought against dentists in 2019 in order to identify the conduct that led to the imposition of overpayments, the imposition of civil penalties by the government, and in some instances, the criminal prosecution of dentists for various violations of law.
I.   Administrative Dental Claims Audits Expanded in 2019:
Almost a decade ago, the enactment of the Affordable Care Act[1] made it possible for state Medicaid programs to greatly increased their eligibility criteria and the scope of services offered to program beneficiaries. While eligible child enrollees were already receiving dental benefits, in many states, the number of adults qualifying for Medicaid dental benefits doubled. Not surprisingly, as Medicaid dental services have grown, the costs associated with these benefits also greatly expanded.  In response, Federal and State authorities have steadily devoted ever increasing resources to the audit and investigation of improper dental business, coding and billing practices.
The Centers for Medicare and Medicaid Services (CMS) has engaged a number of third-party, UPIC contractors (such as Qlarent, AdvanceMed, the CoventBridge Group, and SafeGuard Services LLC) to perform program integrity audits of Medicaid dental claims around the country.  It is important to keep in mind that UPICs are expressly required to refer suspected cases of fraud and abuse to law enforcement for further investigation and possible prosecution.  UPICs are also required to recommend the revocation of participating providers and suppliers that are non-compliant with Medicare regulations and policies.
Notably, several large private dental management companies, such as DentaQuest and Delta Dental also currently serve as dental plan administrators for various state Medicaid Advantage dental plans around the country.[2]  SIUs at DentaQuest, Delta Dental and other dental plan administrators have implemented a number of measures to identify and investigate instances of suspected fraud or improper dental billing practices.
DentaQuest, Delta Dental and Other Private Payor Dental Audits.
DentaQuest, Delta Dental and a number of other payors serve as administrators for private dental plans and various employer-sponsored dental insurance policies around the country.  In 2019,  private dental payors greatly expanded the scope and frequency of audits conducted by their SIUs.  Additionally, these private dental payors greatly increased their use of "prepayment review" and "payment hold" actions, both of which can adversely impact a dental practice's cash flow and possibly cripple a practice's ability to operate.
II.   Common Reasons for Denial Cited in Administrative Dental Audits by UPICs, DentaQuest and Delta Dental:
In 2019, the following reasons for denial were commonly cited by UPICs, DentaQuest and Delta Dental in audits we handled:
Failure to sign progress notes (either electronically or by hand). At first glance, you may feel that the failure to electronically-sign a dental progress note is a mere technical deficiency. Unfortunately, that isn't necessarily the case, CMS contractors (such as UPICs) are actively denying dental claims if the associated progress note has not been signed by the rendering dentist. As set out in the Medicaid Program Integrity Manual[3] reflects, "unsigned entries" (referring to electronic and handwritten), "shall be excluded from consideration when performing [a] medical review."  Similarly, in several of the private dental payors cases that we handled, the payors denied claims that were not supported by signed progress notes and / or orders.  As a final point in this regard, please keep in mind that most State Dental Practice Acts include specific requirements mandating that progress notes, orders and treatment records be signed by the licensed dental professional who performed the service.

Billing for dental services not rendered. Unfortunately, this reason for denial has been a recurring theme cited by UPICs and SIUs alike when auditing dental records and claims for many years.  For example, recent private payor audits conducted have alleged that multiple instances were found where dentists billed for periodontal services (CDT Code D4331 – periodontal scaling and root planing) that were not performed based on the auditor's review of the patient dental treatment records and radiographs in the file.  Similarly, insufficient documentation has been cited when denying these services based on failure to establish medical necessity. In these instances, the auditors noted that in order to diagnose and treat periodontal disease, dated pre-operative diagnostic quality radiographs and pre-operative periodontal charting is needed. Without these, periodontal disease cannot be properly diagnosed and periodontal scaling and root planing should not be conducted.

Misrepresentation of a non-covered service. In some respects, this improper practice is nothing more than another form of "billing for services not rendered.

"

Simply put, in the recent cases we have seen where this has occurred, a dentist or dental practice has either purposely or erroneously characterized a non-covered dental service as a covered service. Keep in mind, the definition of a non-covered service varies from policy to policy. Additionally, the list of non-covered services under a specific policy may change from year-to-year. In any event, it is important that dental providers regularly check to ensure that the services being provided qualify for coverage and payment.

Misrepresentation of the provider of the dental service. This type of billing error is still commonly found in both dental and medical practices around the country. In the cases we have seen, "fraud" wasn't the reason for the underlying misrepresentation on the ADA Claims form. In most instances, it was merely a matter of a credentialing delay. In other cases, dental practices appeared to believe that they were permitted to bill for the services under a concept similar to Medicare's "Incident-To" rule. Although we have not seen a dental misrepresentation case of this type referred for criminal prosecution, it is important to remember that the ADA Dental Claims form is being electronically submitted to the health plan for payment.  Depending on the facts, an aggressive prosecutor could argue that such conduct constitutes were fraud. 18 U.S.C. §1343.

Unlicensed individuals found to have performed dental procedures. Generally speaking, we have seen two categories of cases where this has occurred. In the first example, a licensed professional failed to renew his Because of this administrative error, the dentist inadvertently performed dental procedures while his license had lapsed.  In the second example, a dental assistant or dental hygienist was found to have performed one or more dental procedures that were outside of their scope of practice. Both of these examples typically lead to claims denials.  They may also result in complaints to the State Dental Board.

Routine failure to collect the patient's full payment or share of cost without notifying the carrier. Is your dental practice consistently collecting co-payments and deductibles that may be owed by a covered beneficiary?  In the case of non-government administered plan, the unsupported waiver of these amounts may constitute a breach of contract. However, if the dental plan is Federally funded, such a failure may constitute a violation of the Anti-Kickback Statute.

Misreporting dates to circumvent calendar year maximums or time limitations. The misreporting of dates in an effort to evade calendar year maximums and / or time limitations may constitute a violation of one or more State and Federal fraud statutes.

Failure to properly document support for medical necessity. Properly documenting medical necessity continues to be a problem. Over the last year, our reviews have found that there was often little detail provided to support medical necessity of pediatric dental treatments provided. For example, prophylaxis was typically provided because it was medically required. Although dental notes often indicated that plaque was visible, the notes often failed to  specify any areas of build-up. Also, the level of decay was typically not included to support services such as fillings and crowns.

Missing dental treatment plans / consent forms. Completed dental treatment plans and consent forms have frequently been found to be missing from patient dental records. The dental treatment plans that were included were typically signed by the pediatric dental patient's parent, but the signatures were often not dated. Signatures should be dated and these dates should correspond with the date listed as the date of authorization noted on the claim form. Many of the dates of authorization for the "signatures on file" on the claim form were after the date of service, which is an error cited in recent audits.  
 Have you received a request for dental records from a government or private payor?  Take care.  You don't want to inadvertently turn an administrative or civil audit into a criminal case.  Dental records, progress notes, x-rays and other documents must be signed and dated by the health care provider at the time the services are rendered or conducted.  In conducting your review, did you find that the claims documentation is legible and complete?  If not, change your practices now.  Wholesale efforts to go back and supplement incomplete documentation may constitute obstruction of justice if incorrectly handled.  Never make changes to a patient's documentation or dental records without first discussing the issues presented with legal counsel so that you can ensure that a third party reviewing the updated records will not be misled as to the nature of the changes or revisions AND when the changes or revisions were made. 
In other words, your records must accurately show when changes, corrections or additions were made to the patient's dental records.  Late entries to a record must be dated as such.  More than likely, government and private payor auditors will give very little (if any) credit to late entries or supplemental records unless the service being supplemental was recently performed.   The falsification of information in a patient's dental record (or in other records presented to the government, its agents or private payor auditors) can constitute a criminal violation and could lead to much bigger troubles for you and your dental practice than a mere overpayment.
III.   Civil Investigations / False Claims Act Dental Cases Brought in 2019:
Last fiscal year, the Federal government won or negotiated over $3 billion in judgments and settlements under the civil False Claims Act. Of the $3 billion in settlements and judgments recovered by the Department of Justice this past fiscal year, $2.6 billion involved the health care industry. It is worth noting that these recoveries only reflect Federal funds, millions of dollars more were also recovered for State Medicaid programs.   Despite the fact that literally billions of dollars were recovered from health care providers and suppliers using the False Claims Act, very few of the settlements and judgments were related to dentists, dental practices and / or dental management companies.  Examples of False Claims Act dental recoveries made in 2019 include:
December 2019. In this case, the government alleged that from 2014 through 2015, the defendant dentist presented claims to the State Medicaid program for dental services that were never provided

.

  Connecticut's Superior Court ordered the defendant to pay treble damages, along with a civil penalty of $1.5 million.

March 2019. In this case dental fraud case, after reviewing a sample of patient dental records, the State Attorney General's Office found that a dental practice has defrauded the State Medicaid program.  To resolve the allegations, the defendant dentists agreed to pay $1 million under the State False Claims Act and agreed to be voluntarily excluded from participating in the Medicare and Medicaid programs.
 IV.   Criminal Prosecutions of Illegal Dental Business Practices in 2019:
As the case overviews below reflect, both Federal and State prosecutors aggressively prosecuted dentists for their illegal conduct in 2019.  Examples of the criminal prosecutions pursued in dental cases last year include:
October 2019.  Virginia.  In this case, a Virginia-licensed dentist was sentenced to nearly eight and a half years in prison for conspiracy to distribute prescription opioids and muscle relaxant pills without a legitimate medical purpose.  The government alleged that the defendant was involved in an elaborate scheme to prescribe opioids such as hydrocodone and oxycodone pills for his personal use and the use of his co-conspirators. 

October 2019.

Missouri. Federal prosecutors allege that two dentists at a Missouri dental practice participated in two different schemes to defraud Medicaid.  In the first scheme, patients were allegedly provided a $50 Ortho-Tain mouth pieces designed to straighten teeth but the Medicaid program was then billed $700 for a "speech aid prosthesis." In the second scheme, federal prosecutors say the dentists provided dentures and other dental services to patients who did not qualify for Medicaid reimbursement and then submitted claims to Medicaid anyway.  Federal prosecutors say these two schemes netted $885,748.

September 2019.

Maryland. The dental practice owner (and former dentist) at a Maryland practice agreed to pay over $5.4 million in restitution and nearly $4 million in a forfeiture money judgment after pleading guilty to health care fraud for involvement in a $5 million-plus Medicaid fraud scheme. Authorities said the former dentist (who is currently serving a 16-year sentence for sexual assault of patients), used his dental practices to submit fraudulent claims to D.C. Medicaid for thousands of unprovided provisional crowns, which resulted in around $5.4 million worth of improper payments from the program between August 2012 and February 2016.
August 2019. Illinois. An Illinois dentist was indicted on 13 counts of health care and wire fraud after prosecutors say he billed Illinois Medicaid hundreds of thousands of dollars for dental procedures he never performed. The U.S. Attorney's Office for the Southern District of Illinois stated. In all, it is alleged that Kim collected more than $700,000, which prosecutors want paid back to the state.
July 2019. Arkansas.  In the case, an Arkansas dentist received a five-year suspended prison term and was ordered to pay $33,383.05 in restitution, $100,149.15 in damages and $2,500 in fines after pleading guilty to defrauding Medicaid. Authorities said the dentist submitted more than 3,100 fraudulent claims to Medicaid for X-rays and various dental services between September 2015 and December 2017, which resulted in $186,461 worth of improper payments from the program.
June 2019. Tennessee.  A Tennessee dentist and practice owner was sentenced to two years and nine months in prison and was ordered to pay $965,448 in restitution after pleading guilty to conspiracy to commit health care fraud for orchestrating a scheme to defraud TennCare and other health care benefit programs. Authorities said the dentist caused the submission of fraudulent claims to TennCare and other health benefit programs for unprovided or incomplete dental work from November 2013 to January 2018.
June 2019. California.  A California dentist based out of Los Angeles was sentenced to more than three years in prison for health insurance fraud and was ordered to pay restitution of more than $1.4 million after pleading guilty to submitting fraudulent claims to multiple private insurers for unprovided dental care services.

April 2019.

  New Jersey.  An unlicensed dentist from New Jersey was convicted in a $2 million fraud case in New York.  The unlicensed dentist was sentenced to two years in prison and ordered to pay restitution of almost $1 million after being convicted for his role in the $2 million health insurance fraud scheme.  Prosecutors allege that the unlicensed dentist worked as a dentist in Manhattan and conspired with others to pay kickbacks to patients and submit fraudulent claims to health insurers for unprovided dental services or services. 
V.   Steps a Dental Practice Can Take to Reduce Regulatory / Statutory Risk:
Don't Ignore a Request for Dental Records from a Medicaid or Private Payor Auditor? 
It has been our experience that a significant portion of all requests for dental records and claims information are either overlooked or ignored by a dental practice.  This error can result in a payor terminating your agreement.   Legal counsel can often intervene on your behalf and obtain an extension of time in which to submit the requested documents. We have seen several cases where a dental practice's failure to response to the payor's records request in a timely fashion resulted in the automatic denial of the claims being audited.
Implement an Effective Dental Compliance Program.
First and foremost, it is recommended (and if you take Medicaid it is required by law) that you develop and implement an effective Compliance Program.  This would include an aggressive plan to conduct periodic internal audits of your dental claims to ensure that the services have been provided, fully documented, were medically necessary and were coded / billed properly. When was the last time you conducted an internal dental claims audit and examined whether the services you are providing fully reflect medical necessity requirements, are documented to meet the requirements of the payor, and are properly coded and billed? What did you find?  Who conducted the audit, someone from your dental practice, or an outside dental consultant?  Be sure and engage any outside dental consultant through legal counsel.
Screen Your Employees, Contractors and Agents Against Available Screening Databases.
Dental providers should screen their applicants, clinical staff, administrative staff, contractors, vendors and agents on a monthly basis.  At this time, there are more than 40 different databases that need to be checked.  These databases include:
(1) List of Excluded Individuals and Entities (LEIE). Maintained by HHS-OIG.
(2) System for Award Management (SAM). Maintained by the General Services Administration.
(3) 40 State Medicaid Exclusion Registries. Maintained by either the State Attorney General's Office or the State Medicaid Fraud Control Unit (MFCU).
Questions regarding your screening obligations?  Call the helpful folks at Exclusion Screening, PLLC with any screening questions.  They can be reached at: 1 (800) 294-0952
Call a Qualified Health Law Attorney for Help in Responding to a Dental Audit.
 Hopefully, you won't face a Medicaid or private payor dental audit in the near future.  If you do, it is essential that you engage qualified legal counsel to guide you through the process.  A knowledgeable, experienced lawyer can interact directly with the payor and work towards a reasonable resolution of the case.  Legal counsel can also provide guidance with respect to payor documentation, coding and billing requirements. Importantly, the Liles Parker attorneys who would represent you and your practice in a dental audit are both experienced health lawyers AND have achieved certification as Certified Medical Reimbursement Specialists (CMRSs) by the American Medical Billing Association (AMBA) and / or Certified Professional Coders (CPCs) by the American Academy of Professional Coders.
Are you facing a dental claims audit or investigation? We can help.  For a free consultation, please call Robert at:  1 (800) 475-1906.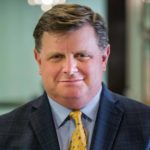 Robert W. Liles serves as Managing Partner at the health law firm, Liles Parker, Attorneys and Counselors at Law.  Liles Parker attorneys represent health care providers and suppliers around the country in connection with dental claims audits and investigation.  Is your dental practice being audited? Give us a call.  For a free initial consultation regarding your situation, call Robert at: 1 (800) 475-1906.
[1] Signed into law by President Obama on March 23, 2010.
[2] As Medicaid dental rolls have increased, many states have chosen to engage a third-party to administer their Medicaid dental programs, such as Delta Dental or DentaQuest.  At last count, Delta Dental administers dental programs serving more than 80 million Americans, many of whom are participants in a government-sponsored program.  Similarly, DentaQuest administers dental programs serving over 25 million beneficiaries, most of whom are covered by a government-sponsored program.
[3] Medicaid Program Integrity Manual, 1.7.5 "Medical Review for Program Integrity Purposes."
(November 30, 2017):  Earlier this year, Attorney General Jeff Sessions announced the largest ever health care fraud enforcement action by the government's Medicare Fraud Strike Force.  The fraud "take down" charged 412 defendants across 41 federal districts, including 115 doctors, nurses and other licensed medical professionals, for their alleged participation in health care fraud schemes involving approximately $1.3 billion in false billings. Of those charged, over 120 defendants were charged for their roles in prescribing and distributing opioids and other dangerous narcotics. The charges aggressively targeted schemes billing Medicare, Medicaid, and TRICARE for medically unnecessary prescription drugs and compounded medications that often were never even purchased and / or distributed to beneficiaries. The charges also involved individuals contributing to the opioid epidemic, with a particular focus on medical professionals involved in the unlawful distribution of opioids and other prescription narcotics.  While most of the medical professionals charged with controlled substance violations have traditionally been physicians, nurse practitioners and physician assistants, both state and federal law enforcement authorities are also including dental professionals in their audits of opioid and controlled substance prescribing practices. A recent dental fraud case out of the State of Pennsylvania investigated by agents of the Federal Bureau of Investigation and the Drug Enforcement Administration illustrates how serious federal law enforcement agents and prosecutors are viewing these cases.
I.  Dental Fraud Indictment Charging Pittsburg Dentist:
In early November 2017, the U.S. Attorney's Office for the Western District of Pennsylvania announced that a federal grand jury had issued a superseding dental fraud indictment charging a Pittsburgh dentist on a variety of controlled substance and related charges. As the superseding dental fraud indictment reflects, the government charged the dentist with:
Distribution of Hydrocodone and Oxycodone, Schedule II and III controlled substances, outside the usual course of professional practice;
Using or Maintaining a Drug-Involved Premises;
Health Care Fraud; and
Omitting Material Information from Required Reports, Records, and Other Documents.
II.  Overview of the Dental Fraud Charges Allegedly Committed:
According to the 200-count superseding dental fraud indictment, from 2012 through 2015, the dentist allegedly distributed Hydrocodone and/or Oxycodone, Schedule II and III controlled substances, on 196 occasions, "outside the usual course of professional practice and not for a legitimate medical purpose." The superseding indictment also alleges that the defendant "knowingly and intentionally used and maintained his dental office for the purpose of unlawfully distributing controlled substances."  Finally, the superseding indictment alleges that the defendant committed health care fraud (in this case, dental fraud), and supposedly omitted material information from an application for a Drug Enforcement Agency registration number.
Unlike most dentists, the defendant was a participating provider in the Medicare program.[1], [2] The alleged dental fraud supposedly resulted in improper billings and losses to the Medicare, Medicaid, and the managed care organizations associated with each program.  The wrongful conduct also resulted in improper billings and losses to UPMC's health plan.
III.  Potential Sentence and Fine the Dentist Now Faces:
Here's where the case appears to leave the rails.  According to the Press Release issued by the U.S. Attorney's Office, if the defendant is convicted of the charges, the law provides for:
A maximum total sentence on all counts of incarceration of up to 3,974 years;[3]
A fine of $197,500,000; and
A term of supervised release of 598 years, or all.
Yes, that's right, the government is seeking up to 4,000 years of prison time for this dentist. Notably, 4,000 years ago, Stonehenge was founded and the Bronze Age was just beginning in China.  One can only imagine what the world will be like 4,000 years from now, but one thing is for sure – we will all be long gone!
IV.  What are the Requirements for Prescribing and Documenting Controlled Substances?
A.  Prescribing, Administering and Dispensing Controlled Substances in Pennsylvania.
Over the last six months, a significant portion of the criminal health care fraud cases brought against providers have been based, at least in part, on improper opioid prescribing practices.  A vast majority of these opioid cases have alleged that one or more defendants wrote "Prescriptions of oxycodone that were outside of usual medical practice and without a legitimate medical purpose."  While every case is different, one point we have repeatedly noted is that dental records often fail to comply with applicable State Dental Practice Act requirements.
For instance, in Pennsylvania, under Subchapter C, Section 33.207, when prescribing, administering or dispensing controlled substances, a dentist is required to comply with the following minimum standards under Section 33.207(a)(1):
"(1) Scope of authority. A dentist may prescribe, administer or dispense a controlled   substance only:

         (i)   In good faith in the course of the dentist's professional practice.

          (ii)  Within the scope of the dentist-patient relationship.

(iii) In accordance with treatment principles accepted by a responsible segment of the profession."
Before a dentist initially prescribes, administers or dispenses a controlled substance to a patient, a proper dental examination and medical history of the patient must be conducted and documented.  As set out under Section 33.207(a)(2), the dental examination and medical history conducted must be sufficiently thorough "to justify the prescription, administration or dispensation of the controlled substance."  Applicable regulations require that:
"the examination shall focus on the patient's dental problems, and the resulting diagnosis shall relate to the patient's specific complaint. The patient's dental record shall contain written evidence of the examination and medical history."
Pursuant to Section 33.207(a)(3), Pennsylvania licensed dentists are required to keep the following records when prescribing, administering or dispensing a controlled substance to a patient that include an entry in the patient's dental record that contains:
           "(A)   The name, quantity and strength of the controlled substance.

            (B)   The directions for use.

            (C)   The date of issuance.

            (D)   The condition for which the controlled substance was issued."  
See Section 33.207(a)(3)(i).
Pennsylvania regulations further require that a patient's dental record contains entries related to the to the issuance of controlled substances, "they shall be retained by the dentist for a minimum of 5 years following the date of the last entry of any kind in the record." Section 33.207(a)(3)(ii). 
B.  Preparing, Maintaining and Retaining Patient Dental Records in Pennsylvania.
While specific record-keeping requirements are expressly specified by regulation when dealing with controlled substances, that does not absolve a Pennsylvania from his or her basic record-keeping obligations under Section 33.209.  Pennsylvania regulations require the following:
"(a) A dentist shall maintain a dental record for each patient which accurately, legibly and completely reflects the evaluation and treatment of the patient. A patient dental record shall be prepared and maintained regardless of whether treatment is actually rendered or whether a fee is charged. The record shall include, at a minimum, the following:

(1)  The name and address of the patient and, if the patient is a minor, the name of the patient's parents or legal guardian.

(2)  The date of each patient visit.

(3)  A description of the patient's complaint, symptoms and diagnosis.

(4)  A description of the treatment or service rendered at each visit and the identity of the person rendering it.

(5)  Information as required in §33.208 (relating to prescribing, administering and dispensing medications) and this section with regard to controlled substances or other medications prescribed, administered or dispensed.

(6)  The date and type of radiographs taken and orthodontic models made, as well as the radiographs and models themselves. Notwithstanding this requirement, the dentist may release orthodontic models to the patient. This transaction shall be memorialized on a form which is signed by the patient. The signed form shall become part of the patient's record.

(7)  Information with regard to the administration of local anesthesia, nitrous oxide/oxygen analgesia, conscious sedation, deep sedation or general anesthesia. This shall include results of the preanesthesia physical evaluation, medical history and anesthesia procedures utilized.

(8)  The date of each entry into the record and the identity of the person providing the service if not the dentist of record-for example, dental hygienist, expanded function dental assistant, dental assistant, and the like.

(b)  A patient dental record shall be retained by a dentist for a minimum of 5 years from the date of the last dental entry.

(c)  Within 30 days of receipt of a written request from a patient or a patient's parents or legal guardian if the patient is a minor, an exact copy of the patient's written dental record, along with copies of radiographs and orthodontic models, if requested, shall be furnished to the patient or to the patient's new dentist. This service shall be provided either gratuitously or for a fee reflecting the cost of reproduction.

(d)  The obligation to transfer records under subsection (c) exists irrespective of a patient's unpaid balance for dental services or for the cost of reproducing the record.

(e)  Dentists shall provide for the disposition of patient records in the event of the dentist's withdrawal from practice, incapacity or death in a manner that will ensure their availability under subsection (c).

(f)  The components of a patient dental record that are prepared by a dentist or an agent and retained by a health care facility regulated by the Department of Health or the Department of Public Welfare shall be considered a part of the patient dental record required to be maintained by a dentist, but shall otherwise be exempt from subsections (a)—(e). The components of a patient dental record shall contain information required by applicable Department of Health and Department of Public Welfare regulations—see, for example, 28 Pa. Code § 141.26 (relating to patient dental records)—and health care facility bylaws.

(g)  This section does not restrict or limit the applicability of recordkeeping requirements in §§ 33.207 and 33.208 (relating to prescribing, administering and dispensing controlled substances; and prescribing, administering and dispensing medications).

(h)  A dentist's failure to comply with this section will be considered unprofessional conduct and will subject the noncomplying dentist to disciplinary action as authorized in section 4.1(a)(8) of the act (63 P. S. § 123.1(a)(8))."
Importantly, this is merely a partial listing of the applicable requirements that must be met by a licensed, qualified dentist when prescribing controlled substances.  When is the last time you have reviewed your internal operations and documentation practices?  An essential first step to achieving compliance is to conduct a "GAP Analysis" of your business, clinical, coding and billing practices.  For additional information on the GAP Analysis process, I recommend you review my article covering this issue.
V.  Conclusion:
Importantly, the case against the Pittsburgh dentist discussed in this article is likely a harbinger of future opioid prosecutions and related dental fraud cases that we will be seeing around the country (although I doubt the government will likely tout the potential period of incarceration as they did in this case).
In any event, dentists and oral surgeons around the country need to keep in mind that both state and federal law enforcement and health care regulatory agencies are actively investigating and prosecuting opioid related crimes. In fact, as you may recall, last August, Attorney General Sessions announced the establishment of a new Department of Justice (DOJ) section known as the "Opioid Fraud and Abuse Detection Unit" that is dedicated to accomplishing this goal.  As the government continues to tighten up its monitoring activities of opioid prescription practices in an effort to cut down on instances of perceived fraud and abuse, the scrutiny placed on your dental practice's documentation, medical necessity, coding and billing practices will undoubtedly grow.  Does your dental practice have an effective Compliance Plan in place? If not, we strongly recommend that you get one! The implementation of an effective Compliance Plan, along with the performance of a GAP Analysis can greatly assist you in identifying possible areas of vulnerability where improvements are needed.
Robert W. Liles, JD, MS, MBA serves as Managing Partner at Liles Parker, Attorneys and Counselors at Law. Robert represents dental professionals of all sizes around the country in connection with a full range of Medicare, Medicaid and private payor audits, investigations and dental fraud cases.  He also represents dentists in state board actions. For a complimentary consultation, please call Robert at: 1 (800) 475-1906.
[1] Under Section 1862 (a)(12) of the Social Security Act states, "where such expenses are for services in connection with the care, treatment, filling, removal, or replacement of teeth or structures directly supporting teeth, except that payment may be made under part A in the case of inpatient hospital services in connection with the provision of such dental services if the individual, because of his underlying medical condition and clinical status or because of the severity of the dental procedure, requires hospitalization in connection with the provision of such services."
[2] As noted on the website of the Centers for Medicare and Medicaid Services (CMS), "Medicare will pay for dental services that are an integral part either of a covered procedure (e.g., reconstruction of the jaw following accidental injury), or for extractions done in preparation for radiation treatment for neoplastic diseases involving the jaw. Medicare will also make payment for oral examinations, but not treatment, preceding kidney transplantation or heart valve replacement, under certain circumstances. Such examination would be covered under Part A if performed by a dentist on the hospital's staff or under Part B if performed by a physician.
[3] The government does point out under the Federal Sentencing Guidelines, the actual sentence imposed would be based upon the seriousness of the offenses and the prior criminal history, if any, of the defendant.
(October 11, 2016): More than 45 million children receive government-funded dental care served under Medicaid and CHIP programs. This equates to approximately 1 out every 3 children in the country.  The dental care provided includes screening services and other preventive, diagnostic, and treatment services that are medically necessary and properly documented. Under the mandatory Early and Periodic Screening, Diagnosis, and Treatment (EPSDT) benefit, children in Medicaid are entitled to "dental care at as early an age as necessary, needed for relief of pain and infections, restoration of teeth and maintenance of dental health."  In light of the growth of these programs it is little wonder that the number of dental practice audits is again on the rise.
 I. Dental Practice Audits are Increasing Each Year:
In 1996, the Health Insurance Portability and Accountability Act of 1996 (HIPAA) was enacted.  With the passage of HIPAA, both the U.S. Department of Justice (DOJ) and the Department of Health and Human Services (HHS), Office of Inspector General (OIG) received significant funding to hire prosecutors, investigators, auditors and support staff whose duties are solely focused on the investigation and prosecution of civil and criminal health care fraud violations.  Although the vast majority of health care matters investigated by federal and state law enforcement agencies remain focused on Medicare-reimbursed program areas, over the last five years we have seen a notable increase in the number of Medicaid dental cases investigated by OIG and / or state Medicaid Fraud Control Unit (MFCU) personnel.  It is therefore essential that dentists participating in the Medicaid program take steps TODAY, not after an audit has already been initiated by the government, to conduct an assessment of your medical necessity, documentation, coding, billing and business practices to ensure that your organization is operating within the four corners of the law.
II. What are the Primary Ways that a Dental Practice is Targeted for Audit?

With rare exceptions, "random" audits don't occur.  If you receive a letter from OIG, your state MFCU or a private dental payor seeking records in connection with an audits, more than likely this request arose due to the one of the following reasons:
Predictive Modeling / Data Mining. Most dental audits are the results of data mining. OIG has developed several measures, in consultation with experts at state Medicaid agencies, the Centers for Medicare and Medicaid Services (CMS), the American Dental Association (ADA) ADA, and the American Academy of Pediatric Dentistry (AAPD), to identify providers with billing patterns that are noticeably different than their peers.
Complaints.  "Complaints" filed by Medicaid beneficiaries, other dentists, other dental practices (such as competitors), disgruntled current and former employees represent another way that dental practices are targeted..
Overpayment Data. This may be based on a dental practice's "error rate," the practice's history of repeated overpayments or similar data.
Referrals.  Dental audits and investigations of Medicaid dental fraud are often based on referrals from CMS contractors, state MFCUs, and other law enforcement entities.  Notably, private dental insurance payors are also referring cases to the government.
Government Audits. Both the OIG and the GAO regularly issue reports addressing areas of concern.  These reports are often a harbinger of ongoing and future enforcement initiatives.
State Dental Licensing Boards. In a number of states, State Dental Boards, and other licensing entities are regularly making audit referrals to CMS.
When conducting a review of Medicaid dental claim utilization data to identify a potential audit target, the factors or measures considered by law enforcement vary from case-to-case.  Some of the common measures examined include:
High Payments. Dentists who received extremely high payments per child;
Daily Volume. Dentists who rendered an extremely large number of services per day;
Number of Individual Patient Services. Dentists who provided an extremely large number of services per child per visit;
Number of Patients. Dentists who provided services to an extremely large number of children;
High Proportion of a Specific Procedure. Dentists who provided certain selected services to an extremely high proportion of children, i.e., pulpotomies and extractions.
Amount of Payments Per Medicaid Patient. Distribution of payments per beneficiary for general dentists with 50 or more Medicaid beneficiaries.
An example of the last bulleted point is illustrated below.  When OIG examined payments made to general dentists with 50 or more Medicaid beneficiaries, they were able to identify dental provider whose reimbursements per Medicaid patient were significantly higher than those of their peers.  As a result, the government considers these dentists to be "outliers" is more likely to initiate an audit of investigation of this provider's practices to ensure that they comply with applicable rules and regulations.
III.  Specific Problems Identified in Previous OIG Medicaid Dental Practice Audits:
Once an audit is initiated, the government's medical reviewers will carefully assess your documentation to ensure that it meets all applicable requirements for coverage and payment.  Some of the problems found in previous Medicaid dental practice audits include:
Billing Medicaid for unnecessary dental procedures
Billing Medicaid for dental procedures that were never performed. When conducting an audit OIG identified billing utilization rates and other documentation irregularities that defied common sense. Several example include:
Example: One dentist and his former employer were unable to produce medical records to support 335 claims totaling $26,657 that were sampled at his practice.
Example: One dentist stated that he can complete a filling procedure in 30 seconds.
Example: Two dentists billed for four or more fillings on one tooth or for two types of fillings on the same surface of the same tooth.
Example: One dentist submitted almost identical claims for eight recipients, billing for three or more surface restorations on the same 11 teeth during one office visit for each of the eight recipients.
Billing Medicaid for substandard work. Submitting claims for reimbursement under another dentist's Medicaid provider number.
Billing Medicaid for multiple cleanings within a six-month period.
Too many or too few X-rays. In some cases, the x-rays have been taken incorrectly, taken by employees not licensed to operate the x-ray machine, and/or unreadable or even blank.
Inappropriate Medicaid billings for dental restorations.
Example: On 37 occasions, four dentists administered 25 or more fillings to one recipient during a single office visit.
Inappropriate use of protective stabilization devices. For instance, using a "papoose board" to immobilize the children, regardless of whether or not restraint was necessary.
Altering dates or entering false information on patient charts.
Paying kickbacks for referrals of Medicaid patients.
Billing for services performed by unlicensed or uncertified employees.
IV. Private Payor Dental Fraud Enforcement Actions:
It is importance to keep in mind that the government is also aggressively investigating and prosecuting cases where dental professionals are alleged to have defrauded a non-government funded, private insurance company.  Pursuant to 18 U.S.C. § 1347, an individual will be found liable for health care fraud if they meet the following definition of:
Whoever knowingly and willfully executes, or attempts to execute, a scheme or artifice to:


(1) Defraud any health care benefit program; or
(2) Obtain, by means of false or fraudulent pretenses, representations, or promises, any of the money or property owned by, or under the custody or control of, any health care benefit program, in connection with the delivery of or payment for health care benefits, items, or services, shall be fined under this title or imprisoned not more than 10 years, or both. If the violation results in serious bodily injury (as defined in section 1365 of this title), such person shall be fined under this title or imprisoned not more than 20 years, or both; and if the violation results in death, such person shall be fined under this title, or imprisoned for any term of years or for life, or both.
In addition, criminal penalties for false claims are also available pursuant to 18 U.S.C. § 287, which allows for punishment of up to five years in prison and a fine calculated under the United States Sentencing Guidelines. Hence, health care enforcement authorities have many tools to utilize when seeking to punish healthcare providers. Dentists that are participating in a state Medicaid dental program must ensure that both their operational and documentation practices are reviewed so that entities processing and examining their patient treatment records can readily ascertain why certain care and treatment claims were submitted.
V. Steps Your Dental Practice MUST Take to Better Ensure Regulatory Compliance:
As a first step, we strongly recommend that you review your state Medicaid and private insurance participation agreements and / or enrollment application.  In all likelihood, you are required to have an effective Compliance Program in place.  For instance, the Texas Medicaid Provider Enrollment Application, prospective Texas Medicaid providers must attest to its Compliance Program Requirement. Under this condition, a provider must verify that in accordance with requirement TAC 352.5(b)(11), the provider has a Compliance Program containing the core elements as established by the Secretary of Health and Human Services referenced in §1866(j)(8) of the Social Security Act (42 U.S.C. §1395cc(j)(8)), as applicable. Does this section look familiar to you? A Texas Medicaid provider must affirmatively attest that he or she has a compliance plan in place prior to submitting his or application for enrollment. However, your dentist client may have simply checked the box "yes" without even realizing what a Compliance Program is or what is required under this section. If your dental practice is audited, one of the first documents requested by OIG and / or a MFCU may be a copy of your Compliance documents.  If you cannot produce them and it is alleged that you falsified your application you may be in serious trouble.
VI. Conclusion:
Dentists participating in their respective state's Medicaid program must routinely review their practice and documentation procedures. Furthermore, all Medicaid dentists should have an effective Compliance Plan within their practice to reduce the number of audits by Medicaid contractors and become less of a target by MFCUs.  Current dental cases our attorneys are handling include:
False Claims Act litigation.

Drafting and implementation of an effective Compliance Program.

Performance of a "GAP Analysis."

Representation in Medicaid related audits.

Representation in private payor audits.
Please let me know if we can assist you or your dental practice in these or other areas of dental law.  Moreover, should you require assistance with drafting a Compliance Plan for your dental practice or have any questions, call us to discuss how we can help with your compliance efforts.
Robert W. Liles, M.B.A., M.S., J.D., serves as Managing Partner at Liles Parker, Attorneys & Counselors at Law. Our attorneys represent dentists and dental practices around the country in connection with Medicaid / private payor audits and compliance matters. Our firm also represents dental providers in connection with federal and state regulatory reviews and investigations. For a free consultation, call Robert at: 1 (800) 475-1900.
[1] 42 C.F.R. § 441.56(c)(2).
(March 6, 2015): As we have seen in recent years, Medicaid audits resulting in dental claims False Claims Act liability are increasing around the country.  Earlier this week, the U.S. Attorney's Office, the U.S. Department of Health and Human Services. Office of Inspector General (HHS-OIG), and the Maine Attorney General's Office announced the settlement of a civil lawsuit filed against a Maine dentist for violations of the federal False Claims Act. According to the government, the dentist paid $484,744.80 to settle allegations that he had improperly billed MaineCare (Maine's Medicaid program) for dental services that were not medically necessary and lacked the proper documentation to support the claim. The government also alleged that the dentist billed the MaineCare program for "unsubstantiated tooth extractions" and for "narcotics prescribed without proper justification."  This case is merely the latest case brought by federal and state prosecutors against dentists and other dental professionals for violations of the federal False Claims Act. The purpose of this article is to briefly examine the background of the federal False Claims Act and to discuss a number of risks currently facing dental practices and dental professionals participating in Medicaid and other federal health care programs.
I.  Background of the False Claims Act:
Sometimes referred to as "Lincoln's Law," the federal False Claims Act was first passed in 1863 in response to war profiteering. Among its provisions were measures intended to encourage the disclosure of fraud by private persons through the filing of a qui tam suit. The term qui tam is taken from a Latin phrase meaning "he who brings a case on behalf of our lord the King, as well as for himself."[1] Under the qui tam (also commonly referred to as "whistleblower") provisions of the statute, a private person (often referred to as a "relator") can bring a False Claims Act lawsuit on behalf of, and in the name of, the United States, and possibly share in any recovery made by the government.
II.  Damages Under the False Claims Act:
A person found to have violated this statute is liable for civil penalties in an amount between $5,500 and not more than $11,000 per false claim, as well as up to three times the amount of damages sustained by the government.[2]
The issue of how false claims are to be counted has resulted in considerable litigation over the years. While decisions vary, most courts have held that each submission constitutes a separate claim. Prior to the emergence of electronic filing, it was not uncommon for providers to bundle a set of claims together and send them in to their state Medicaid contractor for processing and payment. This "bundle" would likely constitute a single "claim" for purposes of the False Claims Act. Today, most dentists send in individual claims as they are entered into the dental practice's electronic billing system. As a result, each time that a dentist (in most instances, an administrative staff member working for, or on behalf of, the dentist) hits "ENTER" to transmit a single claim to the Medicaid contractor for processing and payment, this action would constitute a single claim for purposes of the statute. As one can easily imagine, even a small number of false claims could result in extensive civil penalties and damages.
III.  Recoveries Under the False Claims Act:
In Fiscal Year 2014 (FY 2014), the U.S. Department of Justice (DOJ) recovered an all-time high record $5.69 billion in settlements and judgments from civil cases brought under the federal False Claims Act (31 U.S.C. §3729 et seq.). Notably, FY 2014 was the first time that False Claims Act recoveries in a single year have exceeded $5 billion. From January 2009 through the end of the FY 2014, the government has recovered more than $22.75 billion. While most False Claims Act cases brought in connection with health care have focused on hospitals and other medical providers, a growing number of dental claims False Claims Act cases have been brought against dental practices and dental professionals.
As in previous years, much of this success has been due (in large part) to the coordinated efforts of the DOJ, HHS-OIG and their state law enforcement counterparts through the Health Care Fraud Prevention & Enforcement Action Team (HEAT). The HEAT program was created in 2009 and was designed to "prevent fraud, waste, and abuse in the Medicare and Medicaid programs, and to crack down on the fraud perpetrators who are abusing the system."[3] Importantly, dentists and dental practices participating in the Medicaid program should expect both federal and state law enforcements' efforts to increase, not decrease or remain stable. Notably, the discretionary funding for program integrity activities has continued to rise. The ongoing solvency of the Medicaid program depends on the ability of law enforcement agencies to successfully address the improper, and sometimes fraudulent, conduct committed by individuals and entities participating in this joint federal and state funded programs.
IV.  Statute of Limitations Under the False Claims Act:
The federal False Claims Act's statute of limitation provisions have been extensively litigated. As a result, it is important that you work with your legal counsel to determine if the dental claims at issue in your case are likely to fall outside of the actionable period. Generally, the False Claims Act has a 6-year statute of limitations. However, this 6-year period can be tolled (under certain circumstances) up to a maximum of 10 years from when the government knew, or reasonably should have known, that the violation occurred. The statute of limitations provisions are found in 31 U.S.C. § 3731(b).
A civil action under section 3730 may not be brought —

(1) more than 6 years after the date on which the violation of section 3729 is committed, or

(2) more than 3 years after the date when facts material to the right of action are known or reasonably should have been known by the official of the United States charged with responsibility to act in the circumstances, but in no event more than 10 years after the date on which the violation is committed, whichever occurs last.
In assessing when the period of limitations runs, a court will look at the time at which either the relator or the government became aware or knew of the violation. In light of the long statute of limitations associated with the False Claims Act, dental practices and other health care providers responding a False Claims Act case have sometimes faced the difficult prospect of locating supporting documentation, x-rays and molds in an effort to defend claims billed to the Medicaid program over a 10-year period.
V.  Final Remarks:
What steps can you take to reduce your potential liability for dental False Claims Act violations, you should ensure that Compliance Plan (tailored to address your dental practice's specific risks and needs) has been put into place. A Compliance Plan can greatly assist your dental practice in meeting its statutory and regulatory obligations under federal and state law. Developing and implementing an effective Compliance Plan can greatly reduce the likelihood of a False Claims Act violation taking place. Using an effective Compliance Plan as a road map can assist in streamlining your dental practice's business operations, reduce the possibility of a statutory violation and help to mitigate any damages that might result from a problem you were previously unaware of. Finally, a Compliance Plan can serve as evidence that your dental practice is doing its best to fully comply with applicable laws, rules and regulations. Ultimately, regulatory compliance should be an essential element of your dental office's corporate culture.
Robert W. Liles serves as Managing Partner at Liles Parker PLLC. Liles Parker attorneys represent dentists and other health care providers around the country in connection allegations of overpayments and violations of the False Claims Act. For a free consultation, call Robert W. Liles at: 1 (800) 475-1906.
 [1] False Claims Act Cases: Government Intervention in Qui Tam (Whistleblower) Suits, U.S. Department of Justice, available at www.justice.gov/usao/pae/Documents/fcaprocess2.pdf  (last accessed March 2015).
[2] For example, if a dentist improperly submits a false claim to Medicaid for payment in the amount of $100 and is subsequently paid $100, the dentist would be liable under the False Claims Act for both damages and penalties. Under the False Claims Act, the government may recover up to three times the amount of damages it suffers, which in this example would be $300, plus penalties of between $5,500 and $11,000 per false claim. Collectively, the dentist's liability would range from $5,800 to $11,300 for a $100 claim.
[3] News Release, Dep't. of Health & Human Servs., Health Care Fraud Prevention and Enforcement Efforts Result in Record-Breaking Recoveries Totaling Nearly $4.1 Billion (Feb. 14, 2012), available at http://
www.hhs.gov/news/press/2012pres/02/20120214a.html
(November 11, 2013): TSBDE Update – The Texas Legislature first provided for licensure of dentists in 1897, whereby district judges were empowered to appoint a Board for their districts consisting of three practicing dentists living in the district. In 1905, Senate Bill 84 created the Texas State Board of Dental Examiners (TSBDE or Board). The Board consisted of six practicing dentists to serve the entire state. Between 1905 and the present, various amendments to the Dental Practice Act have been enacted.
Today, the Board consists of 15 members appointed by the Governor.  The stated mission of the Board is to safeguard the dental health of Texas by developing and maintain program to:
1. Ensure that only qualified persons are licensed to provide dental care; and

2. Ensure that violators of laws and rules regulating dentistry are sanctioned as appropriate.
The TSBDE is divided into five program functions/divisions: Executive; Administration; Licensing; Enforcement; and Legal. Each division is closely related to and depends on ready and efficient access to information from the others to assure that functions are carried out in a manner consistent with statutory requirements to ensure the dental health and safety of the public. Information about program services is shared among the divisions of the TSBDE.
I.  Introduction — Sanctions Imposed by the TSBDE:
The TSBDE has the authority to sanction dentists for inappropriate conduct.  Examples of such conduct include violations of the standard of care, impermissible delegation, dishonorable or unprofessional conduct and criminal offenses and the failure to use proper diligence in practice or the failure to safeguard patients against avoidable infections.
II.  Alleged Violation — Standard of Care Breaches:
Standard of care violations include:
Practice below minimum standard with a risk of harm.
Failure to advise patient before beginning treatment.
Failure to make, maintain and keep adequate dental records.
Misleading a patient as to the gravity, or lack thereof, of their dental needs.
Failure to maintain appropriate life support training.
Abandonment of patient.
Failure to report patient death or injury requiring hospitalization.
Act or omission that demonstrates level of incompetence such that the person should not practice without remediation and subsequent demonstration of competency.
Negligence in treatment.
Any intentional act or omission that risks or results in serious harm.
Failure to properly document compliance with health and sanitation requirements.
Office premises are not maintained in compliance with health and sanitation requirements.
Barrier techniques, disinfection, or sterilization techniques do not comply with health and sanitation requirements.
Failure to document controlled substance inventories or prescription records.
Failure to use reasonable diligence in preventing unauthorized persons from utilizing DEA or DPS permit privileges.
Other types of standard of care violations include a situation where the Licensee is negligent in performing dental services and that negligence causes injury or damage to a dental patient and when the Licensee is physically or mentally incapable of practicing in a manner that is safe for the person's dental patients.
Another type of violation is impermissible delegation.  Impermissible delegation is when the Licensee holds a dental license and employs, permits, or has permitted a person not licensed to practice dentistry to practice dentistry in an office of the dentist that is under the dentist's control or management.
III.  Alleged Violation — Dishonorable Conduct:
If a Licensee practices dentistry or dental hygiene in a manner that constitutes dishonorable conduct the activity will violate the Texas Code. These violations include:
Isolated dishonorable conduct resulting in no adverse patient effects.
Repeated acts of dishonorable conduct which impairs a person's ability to treat a patient according to the standard of care.
Dispensing, administering, prescribing, or distributing drugs for a non-dental purpose.
Failure to meet duty of fair dealing in advising, treating, or billing a patient.
Diagnosis of dental disease, prescription of medication, or performance of impermissible acts by a dental hygienist.
Practicing dental hygiene without required supervision.
Sex or sexualized conduct with a patient.
Financial exploitation or dishonorable conduct resulting in a material or financial loss to a patient.
IV.  Alleged Violation — Criminal Behavior:
The TSBDE considers criminal behavior to be highly relevant to an individual's fitness to engage in the practice of dentistry and will institute disciplinary actions for such conduct.  Relevant behavior can include:
Criminal offenses relating to the regulation of dentists, dental hygienists, or dental assistants committed in the practice of or connected to dentistry, dental hygiene or dental assistance.
Criminal offenses relating to the regulation of a plan to provide, arrange for, or reimburse any part of the cost of dental care services or the regulation of the business of insurance.
V.  Alleged Violation — Improper Drug Usage:
Furthermore, violations relating to chemical dependency or improper possession or distribution of drugs are also in the purview of the TSBDE's sanctioning authority.  Specifically a violation will be found where the Licensee is addicted to or habitually intemperate in the use of alcoholic beverages or drugs or has improperly obtained possessed, used or distributed habit-forming drugs or narcotics.  Violations include:
Misuse of drugs or alcohol without patient interaction and no risk of patient harm or adverse patient effects.
Improperly distributing habit-forming drugs or narcotics.
Prescribing or dispensing a controlled substance for a non-dental purpose.
Prescribing or dispensing a controlled substance to a person who is not a dental patient, or to a patient without adequate diagnosis of the need for prescription.
Misuse of drugs or alcohol with a risk of patient harm or adverse patient effects.
Misuse of drugs or alcohol with a significant physical injury or death of a patient or a risk of significant physical injury or death.
VI.  Alleged Violation — Fraud or Misrepresentation:
The TSBDE considers fraud or misrepresentation a violation.  Infractions involving fraud or misrepresentation include instances where a licensee obtains a license by fraud or misrepresentation or engages in deception or misrepresentation in soliciting or obtaining patronage.  Specific violations include:
Failure to honestly and accurately provide information that may have affected the Board's determination of whether to grant or renew a license.
Making an intentional misrepresentation of previous licensure, education, or professional character, including failure to disclose criminal convictions.
Engaging in false advertising.
Creating unjustified expectation.
Engaging in false, misleading or deceptive referral schemes.
Failing to comply with requirements relating to professional signs.
Failure to list at least one dentist practicing under a trade name in an advertisement.
Falsely advertising as a specialist in one of the ADA recognized specialties or advertising as a specialist in an area not recognized by the ADA.
VII.  Alleged Violation — Any Law Relating to the Regulation of Dentists or Dental Hygienists:
A violation of any law relating to the regulation of dentists or dental hygienists is also considered a violation of the Dental Practice Act.  This occurs when a Licensee violates or refuses to comply with a law relating to the regulation of dentists or dental hygienists.  Examples include:
Isolated failure to make, maintain and keep adequate dental records not resulting in patient harm.
Failure to notify patients that complaints concerning dental services can be directed to the Board.
Failure to post names of, degrees received by, and schools attended by each dentist practicing in office. Failure to properly exclude names of dentists not practicing in office.
Failure to place identifying mark on a removable prosthetic device.
Failure to notify the Board of maintenance of records agreement.
Failure to make, maintain and keep adequate dental records resulting in potential for patient harm.
Failure to obtain written, signed informed consent.
Failure to provide full dental records to the Board upon request.
Failure to maintain an appropriate permit for a mobile dental facility.
Perform treatment outside licensee's scope of practice not resulting in patient harm.
Prescription of controlled substance while DPS or DEA permit is expired.
Failure to make, maintain and keep adequate dental records resulting in actual patient harm.
Violation of stipulation in a prior Board Order.
Perform treatment outside licensee's scope of practice resulting in patient harm or potential for patient harm.
Prescription of controlled substance without DPS or DEA permit.
VIII.  Conclusion:
In recent years, the TSBDE has been particularly active.  As the number of complaints against dentists has increased, the number of disciplinary actions has also grown.  Notably, many of the complaints now handled by the TSBDE are collateral referrals from state and / or federal law enforcement agencies.  Are your dental practices fully compliant?  Call the health lawyers at Liles Parker for assistance in responding to a Dental Board investigation or a Medicaid or private payor audit.
Robert W. Liles, J.D. serves as Managing Partner at Liles Parker, Attorneys & Counselors at Law.  Robert represents dentists and dental practices around the country in State Dental Board investigations and in Medicaid and private payor audits of dental claims / dental services.  For a free consultation, call Robert at:  1 (800) 475-1906.